Specialist employment lawyer Angela West has joined Davies & Partners Solicitors as a senior associate to head the employment law team in its Bristol office.
Angela, pictured, who has more than 20 years' experience in employment law, joins from Goughs Solicitors in Wiltshire, where she worked for five years as head of employment and head of healthcare sector.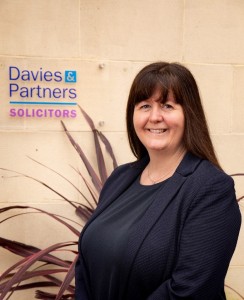 In her new role Angela will help expand Davies & Partners' specialist legal services to provide practical and proactive advice to employers and employees in Bristol and across the South West.
She has extensive experience acting for small and medium-sized enterprises and national and international companies, as well as charities and various institutions in the education sector, undertaking all aspects of employment work, both contentious and non-contentious.
She also represents employees and has acted for several high-profile clients such as doctors, consultants, QCs and senior executives.
She said: "I am delighted to have joined Davies & Partners, which has a strong and long-standing reputation for the high-quality services it provides clients.
"This is a wonderful opportunity and I am looking forward to developing the employment team in Bristol and expanding the range of specialist services we offer to employers and employees across the South West and throughout the UK."
Davies & Partners legal director Nigel Tillott, who heads the employment department, added: "Angela is an excellent addition to our dedicated employment team. She has excellent business and commercial awareness and a creative and collaborative problem-solving approach.
"Angela's many years of employment experience will enable us to build on the range of specialist advice and services that we offer businesses to help them through what is a very difficult time for employers and employees in many sectors."
Davies & Partners Solicitors employs more than 200 staff in its offices in Bristol, Birmingham, Gloucester and London.