A Bristol firm producing matching beachwear for fathers and sons has raised finance from a group of city entrepreneurs to sell into the European market.
Henbury-based Tom & Teddy was the brainchild of husband-and-wife team Jelle de Jong and Michelle L'Huillier, who were inspired by the beach lifestyle of Australia where they lived from 1999-2008.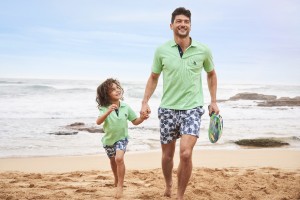 Four years later, having relocated to Singapore, the couple, pictured below, launched their first range – initially in Australia then in the US.
Since then online sales worldwide have grown significantly and, having relocated their family to Bristol in 2016, the pair are now ready to ignore Brexit and tackle Europe as well as extending their basic range – backed by a £40,000 investment from the Bristol Private Equity Club (BPEC).
The club was set up three years ago by a group of like-minded individuals with close ties to the city who are able to invest in, and support, local, fast-growth businesses with a range of skills and experience. It has since invested a total of £6m in 19 Bristol area businesses.
Tom & Teddy currently employs six people in Bristol office and is likely to expand the workforce this year.
Michelle L'Huillier said: "We have raised $2.6m since 2014, and this new investment will help finance our next stage of growth – that is launching Tom & Teddy in Europe, developing new product extensions and recruiting additional staff.
"We're now relatively well established in Australia, the US and Singapore, and online sales have soared.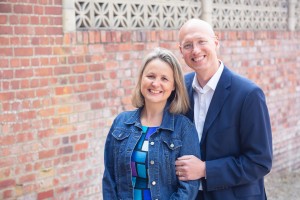 "Market research has indicated a clear demand for an extension to our product line, so in addition to swimwear and rash vests we are now manufacturing and selling t-shirts and polo-shirts for big guys and little guys alike.
"We were entirely self-funded at the start, but we need investment for our next step – first for our European launch, secondly for our product extensions and finally for additional recruitment.
Jerry Barnes, one of BPEC's founding members, said: "We are keen to support Bristol-based firms who are looking to grow their business. Tom & Teddy attracted investment from three of our members.
"We are always looking for investment opportunities: applicants need to show us a sound development plan that will convince us their proposed strategy will indeed take their business to the next level."