The location of Channel 4's new Bristol creative hub will be revealed in the next few weeks, the broadcaster said this week as it revealed more details of the operations to be based there.
Channel 4, which announced it would employ around 50 staff in Bristol last October, said the hub would be "a base for key creative decision makers supporting Channel 4's relationship with the production sector – with a particular focus on supporting genres strongly represented in the South West, Wales and Midlands".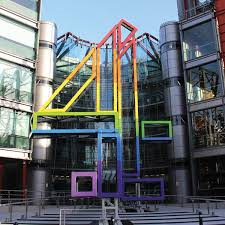 Commissioning departments based in Bristol will include drama, factual, factual entertainment, formats and features, Channel 4 said.
The bid to bring Channel 4 to Bristol, spearheaded by the city council, promised to promote social mobility initiatives that would work with diverse communities and bring new talent into the industry.
In keeping with that aspiration, Channel 4 said the hub would include a creative diversity team to support on and off-screen diversity. It will also have additional supporting operational roles.
Channel 4 staff will begin to move into the hub this year – delivering a boost to the Bristol's already vibrant media sector. Several buildings have been identified as potential locations for the hub, although a lack of new commercial space in the city centre has meant Channel 4's options have been limited. Some close to the talks believe it may take space on a temporary basis before a permanent move later.
Bristol was originally shortlisted as a possible location for Channel 4's new national headquarters but lost out to Leeds. A second creative hub is also being opened in Glasgow.
Channel 4 said the new bases would enable it to attract and develop talent from across the UK, both on and off-screen, and support an increase in its spending outside of the capital from 35% to 50% of its main channel UK commissions by 2023, worth up to £250m more in total.
It said its 4 All the UK strategy would also create more than 300 jobs in the nations and regions of the UK.
Creative decision makers – including commissioning editors who are responsible for commissioning content from production companies around the UK – and digital and creative jobs sit at the heart of the new bases, said Channel 4.
Chief executive Alex Mahon said: "We are moving fast and we are on track to open our three new bases in the nations and regions this autumn. Channel 4 will soon be a very different organisation to the one we have been for the last 36 years.
"There remains much hard work for us to do, but this is part of our strategy to ensure Channel 4 is even more open to new talent and new voices from underserved areas and better reflects the diversity of all of the UK."
Pictured below: Bristol's Channel 4 bid working group outside City Hall earlier this year, with mayors Marvin Rees and Tim Bowles, centre