The government's £1.25bn funding package to support innovative start-ups and research-intensive firms impacted by the coronavirus pandemic has been welcomed by business and civic leaders in the West of England.
The measures include a Future Fund – a new £500m loan scheme for high-growth firms – and £750m of targeted support for small and medium-sized businesses focusing on research and development. 
Phil Smith, pictured below, managing director of Business West, which runs Bristol Chamber of Commerce, said the Future Fund would help provide urgently needed support for many of the region's most innovative and fast-growing businesses.
"The fund fills an important gap in existing government support and could make a real difference to entrepreneurial firms navigating challenging circumstances," he said. "It's crucial that this enhanced support reaches companies in difficulty as quickly as possible."
The measures were also welcomed by West of England Metro Mayor Tim Bowles, who encouraged businesses in the region to find out more about how they could access the funding, as well as other available financial lifelines.
"Our region has always led the way in innovation, and innovation will be key to helping our region's economy recover in the longer term," he said.
"As the lead organisation for our region's economic response to this crisis, I'm hearing that some businesses aren't applying for the grants or loans that they may be entitled to.
"These support programmes are ready to go and help firms in our region."
The West of England Combined Authority's (WECA) Growth Hub website – www.wearegrowth.co.uk – has details of the grants available, including the Small Business Grant Fund and the Retail, Hospitality and Leisure Grant Fund.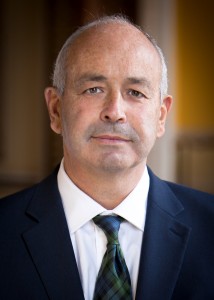 Small and medium-sized enterprises can also call the Growth Hub on 0117 456 6955 to speak to an enterprise executive, who can answer queries and help them find the latest information and advice.
WECA has secured additional funding from the government for the Growth Hub to help step up support for small and medium-sized businesses across Bristol, South Gloucestershire, North Somerset and Bath and North East Somerset.
The Growth Hub is capturing the concerns of the region's small and medium-sized firms and feeding them back to government to help shape the practical response to the impact of the virus.
Mayor Bowles added: "This extra funding will help us extend the range of support we can offer small and medium-sized businesses to help them deal with current economic challenges."
WECA has also adapted its business support and skills programmes to reflect the changing needs of businesses, including changes to its Future Bright scheme to help people whose jobs and income have been affected by coronavirus.
The £1.25bn package of funding includes:
£750m of loans and grants for innovative businesses, and

Up to £250m from the government for an investment fund for high-growth companies – match-funding private sector money to take the total fund to £500m, and convertible loans into an equity stake if not repaid.
The £750m of targeted support for R&D will be available through Innovate UK's grants and loan scheme, allocated if a company passes an 'innovation assessment'. Details of this are to be made available in due course.
The £500m investment scheme will launched next month through the British Business Bank. It will provide UK-based companies with between £125,000 and £5m of government funding, with private investors matching (or bettering) their side, as long as the company has previously raised equity from a third party.
It is a convertible loan, so if it cannot be repaid the money will convert into equity. The eligibility criteria have been set that a business must have raised at least £250,000 in equity investment from a third party over the past five years.
For more information click here
For details of help available from WECA, click here