More than 2,900 businesses in Bristol have received urgent support grants from the city council totalling nearly £40m to help them stave off the impact of the coronavirus crisis.
The council has received around £88m from central government to pay small business grants.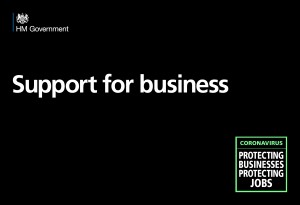 However only 35% of an estimated 8,375 businesses in the city eligible for the small business grants have received funds and the council says 2,631 eligible businesses have yet to make contact to apply for the grant.
As a result, it has only been able to allocate around 45% of the total available to it and there are fears that many eligible businesses are missing out.
It is a similar picture in South Gloucestershire, where the council has received £39m from the government and earlier this week had paid out nearly £16m worth of grants to more than 1,300 businesses.
Business West, the regional group behind Bristol Chamber of Commerce, said many hard-hit businesses in and around Bristol have not received any financial help.
Any business that currently receives Small Business Rate Relief or Rural Rate relief may be eligible for a £10,000 cash grant from the government via the local authority. Any retail, hospitality or leisure business with a rateable value above £15,000 and below £51,000 may be eligible for a £25,000 cash grant.
Business West is compiling information on take-up of local authority funding as part of its Trading Through Coronavirus web support service to help businesses understand how soon they can expect to receive any grants they are eligible for.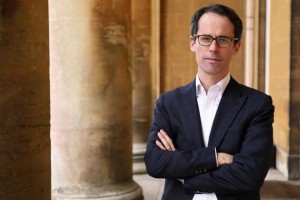 Business West director of policy Matt Griffith, pictured, said: "Coronavirus is putting intense financial pressures on many of our region's small and medium-sized businesses, with some facing critical days with survival in the balance, with drastically reduced income putting severe pressure on cashflow and reserves.
"Business West is urging local authorities to help get government cash support out to business as quickly as possible.
"Many of our local authorities are working incredibly hard, with many working over the Easter Bank Holiday to deliver grants to local businesses. However, there is still considerable variation in how well councils are doing. Some, like Gloucester City Council have now paid 68% of eligible businesses, whereas others are struggling to get up to speed to the scale of the crisis."
He said coronavirus had dealt the biggest economic shock to hit the country since the Great Depression of the 1930s and for many businesses government support now was what stood between survival and going to the wall.
"But timing is critical – with staff costs and bills to pay, many can't afford to wait. This is why we are urging all local authorities and central government to get money to firms as rapidly as is practicable," he added.
"When the scheme was originally announced, government said that businesses would not need to apply to receive the money. However, this has changed and to get a grant, businesses have to apply direct to their local authority with some basic financial information in order to prevent fraud.
"Our work has highlighted high numbers of eligible firms who haven't applied – for example over 30% of eligible firms in Bristol. We are working with local authorities to urge eligible businesses to apply as soon as they can.
"We are concerned that many smaller businesses working from business premises will be unaware that they are eligible as they would not have previously paid business rates due to small business rates relief.
"It is vital that available funds are claiming by trading businesses, and not left unclaimed or claimed by landlords instead."
Bristol area businesses that have not already registered for the grants can still do so at here.
Those based in South Gloucestershire can apply here.
The full range of financial support for businesses announced by government can be found here https://www.businesssupport.gov.uk/coronavirus-business-support/