Yvette Morcombe, a conveyancing solicitor with more than 20 years' experience, has become a partner at specialist property law firm Hoffman Male and will run its newly-opened Bristol office.
Yvette, pictured, has worked in residential and commercial property since qualifying as a solicitor in 1993. She has worked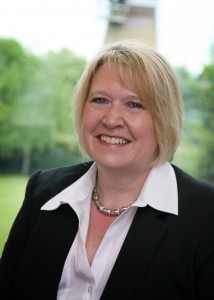 with Swindon-based Hoffman Male's principal Mary Hoffman before, when they were both with a firm of Swindon solicitors.
During her career, Yvette has also been an in-house property lawyer at McLean Homes and a partner at Mowbray Woodwards in Bath.
Yvette said: "I was looking for a new challenge and had thought about setting up my own business," said Yvette, who also specialises in wills and probate.
"Then Mary offered me this opportunity and I was delighted to accept. I really like the way Hoffman Male cares for its clients and looks after them, and I am enjoying working with Mary again."
Mary added: "I was looking for the right person to join the team and to head up our new Bristol office. When I found out Yvette was interested in becoming a partner it all fitted into place and I am delighted to be working with her again."
As well as residential and commercial property, the firm, which opened its new office near Almondsbury this month, specialises in shared ownership property, new builds, wills, probate and estate administration.