National planning consultancy Turley has strengthened its Environmental Impact Assessment (EIA) team in Bristol with the appointment of Andrew Malcomson as associate director.
Andrew, pictured, joins from the Bristol office of planning and design consultancy Barton Willmore, where he worked for six-and-a-half years, most recently as an associate environmental planner.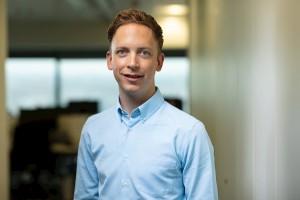 Turley said he brought with him a wealth of procedural and technical experience in the delivery of high-quality and proportionate EIA across the UK.
The appointment adds further specialist knowledge to Turley's existing national EIA capability, following the appointment of Andy Ricketts as head of the service last year.
Andy Ricketts said: "We're seeing increased demand for trusted EIA advisors and a growing need for EIA to be effectively used as a design tool. So I'm delighted to expand our team to cater for this changing market.
"Andrew's appointment will enable us to continue with the development and delivery of commercially-focused, proportionate EIA advice and products that ultimately mitigate and improve environmental impacts. I'm very pleased to welcome Andrew as we continue to grow the Bristol team."
Andrew said Turley's unique employee-ownership approach drove "a culture of excellence and promotes industry-leading client service".
"I look forward to further strengthening the EIA service and working on a variety of exciting development projects, both across the South West and nationally," he added.
Turley, which has 13 offices across the UK, is a full-service national planning and development consultancy with market-leading expertise in design, development viability, economics, EIA, expert witness, heritage and townscape, landscape and VIA, strategic communications and sustainability.
It operates in key development sectors including residential, retail, energy infrastructure, health, education, sports and stadia, hospitality and leisure, business space, minerals and mining, financial institutions and transport infrastructure.