A law firm from Devon with a history dating back to 1847 is to open a base in Bristol after saying it has identified a gap in the city's legal market for face-to-face advice.
Tavistock-headquartered Chilcotts Law, whose services span company law, commercial property and residential conveyancing to Lasting Powers of Attorney and trust law, also said younger clients and the family members of its older clients were increasingly moving from Devon to Bristol. 

Its office in the historic Generator Building at Finzels Reach, which opens next month, would give them the opportunity to meet face to face without needing to travel to Devon.
The firm said that despite technology connecting more people than ever before, it found people still wanted "to sit down with a real person to talk about important legal matters", which was why it was expanding regionally while many businesses were scaling back their offices.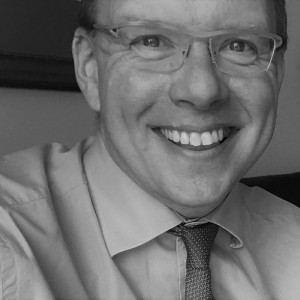 Chilcotts Law, which is led by notary public and director David Wilde and has two solicitors, has built a strong and loyal customer base in Devon founded on what it calls "a trusted reputation for providing clear advice from vastly experienced and knowledgeable lawyers".
David Wilde, pictured, said: "This exciting new venture will see Chilcotts Law represented in one of the most forward-thinking and fastest-growing cities in the UK.
"Bristol is increasingly becoming the place to be for our younger clients and the family members of our older clients and so we're pleased to be able to continue to provide our five-star client care to them as they relocate from Tavistock.
"Whilst increasingly a lot of our work can be done using technology such as Zoom and Skype, we like to build long-lasting connections with our clients and there are still huge merits in providing a professional and friendly face-to-face service.
"We're looking forward to expanding into Bristol to create more opportunities for in-person meetings, taking our services to more people and helping local people with legal matters for generations to come."