West of England firms' domestic sales and orders have grown at their fastest rate for two years, while business confidence is at its highest since before the Brexit referendum, according to the latest survey from Business West.
The organisation, the largest business membership group in the region, said the findings showed local businesses had shrugged off concerns over the impact of Brexit. 

However, while business confidence is at a 12-month high, it is markedly down on levels recorded before the summer of 2016, the findings show.
The survey also found that subdued workforce growth over the past three months indicated a wider uncertainty and a tightening of the labour market. Some 63% of the firms surveyed that tried to recruit over the past three months were reporting difficulties in finding suitable staff.
Business West managing director Phil Smith, pictured, said: "This time last year, many firms were still reeling from the Brexit vote, prompting some of the worst results ever posted in our local business survey.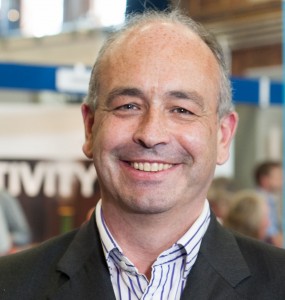 "But although Brexit negotiations are underway, the numerous practical questions which firms across the region have been asking about our trading relationship with Europe beyond March 2019 remain unanswered.
"Amid the ongoing Brexit psychodrama in Westminster and Brussels, businesses with crucial investment and recruitment decisions to make want to see progress with trade talks before the end of the year, in addition to assurances of a meaningful transition period.
"At the same time, it's vital that more is done to help firms at home-not least by tackling long-standing skill shortages and a legacy of infrastructure investment that continues to hold business back."