Commercial health legal experts from the Bristol office of national law firm Bevan Brittan have advised the NHS on the opening of five community diagnostic centres across the South West.
The centres, one of which will be in Bristol, will provide additional capacity to meet increasing demand.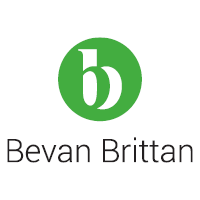 They are among 13 centres to be opened across the country to deliver more than 742,000 additional scans, tests and checks a year.
A team of seven legal experts from Bevan Brittan, led by Bristol-based partner Sharon Renouf, advised NHS England on the deal with InHealth, the UK's largest specialist provider of diagnostic and healthcare solutions.
InHealth will provide services at the centres in Bristol, Weston-super-Mare, Yeovil, Torbay and Bodmin – all of which, with the exception of Yeovil, will be on retail parks or high streets to make them easier for the patients to get to.
Patients will be referred to the centres by their GP or an outpatient consultant for a range of non-emergency diagnostic procedures, including X-rays, MRI and CT scans, endoscopies procedures and ultrasound.
InHealth is already providing the services in mobile clinics at or near the five locations until the permanent centres are established.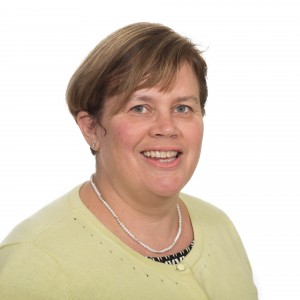 NHS England, acting on behalf of the six ICB (integrated care board) commissioners, to carry out a combined tender to secure best value for taxpayers' money.
As the successful tenderer, InHealth must find sites, equip and commission them and operate the new community diagnostic centres.
Sharon Renouf, pictured, said the contracts involved in the deal were very detailed and negotiations took some time because multiple NHS organisations were involved – NHS England and the NHS trusts and integrated care boards for the areas where the new community diagnostic centres will be located.
There was also a separate contract to cover the temporary mobile services being provided by InHealth.
"The expertise of our commercial and infrastructure team and their detailed understanding of the healthcare sector means that we are well placed to advise on major healthcare transactions like this."
Bevan Brittan's team also included legal director Charlotte Scourfield, senior associate Angela Lovett, trainee solicitors Susannah Jury, Laura Cook, Madeleine Nankervis and solicitor apprentice Annie Richardson.
Bevan Brittan has a market leading NHS health and care team which acts for over a third of all NHS organisations.
The team's experts provide advice spanning tendering services, advising on procurement strategies for hospital development projects and assisting with asset management and NHS PFI schemes.
Bevan Brittan, which also has offices in Birmingham, Leeds and London, employs more than 530 staff and has 90-plus partners.