Forest Green Rovers has appointed Bristol-headquartered national law firm TLT as its exclusive legal partner for the 2020/21 and 2021/22 seasons.
The club, currently third in League Two, is probably better known for its sustainable approach than for its football.  The game's international governing body FIFA has described it as the greenest in the world while it is also the first – and so far only – vegan football club and the first to be certified as carbon neutral by the UN.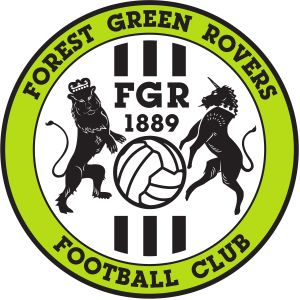 It is powered by 100% green energy, some of which is generated on-site through solar panels, and has reduced its emissions by nearly 30% over recent years.
It plays its home games at the innocent New Lawn in Stroud, which features sustainable, pesticide-free grass, rainwater collection for pitch irrigation and electric car charging points, among other environmentally friendly features.
However, it is building a new ground, Eco Park, pictured, which, once completed, promises to be the greenest football stadium in the world.
Under its partnership with the club, TLT will have on-site branding in the stadium and at the club's offices.
The firm will also be offering pro bono support to the club's community and fellow partners as part of its wider strategy of supporting sustainability goals in business, in the community and at home.
Last month TLT launched a sustainability programme to become a net zero emissions organisation within four years. The plan includes assessing its greenhouse gas emissions and establishing carbon reduction targets among other measures.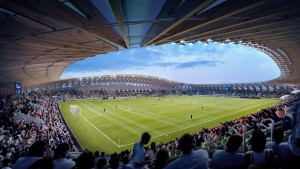 The firm is one of the leading advisors to the clean energy sector in the UK, having worked on some of the UK's first onshore wind farms and supported the deployment of more than 15GW of renewable generation assets.
Forest Green Rovers CEO Henry Staelens said: "As the club continues to grow commercially across existing and new frontiers, having an astute, well-rounded legal partner is important – and TLT are just that. Add their zero emissions roadmap into the mix, and it was clear to us that they were perfect for this partnership."
TLT partner and executive board member responsible for sustainability Maria Connolly, pictured, added: "It's a privilege to be the exclusive legal partner for Forest Green Rovers, a pioneer when it comes to sustainability in sport with an outstanding track record of tackling environmental issues while climbing the footballing pyramid.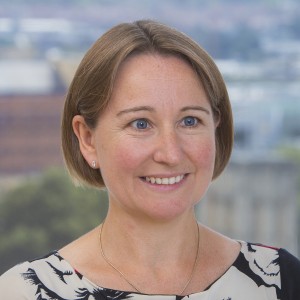 "The club is an inspiration for all types of businesses – showcasing the need to be bolder and more entrepreneurial in driving a more sustainable economy. 
"By demonstrating clearly the role we all need to play in combatting climate change and environmental degradation, Forest Green Rovers help illustrate how going green can be a key competitive advantage.
"We're thrilled to support the club as it continues to drive forward its sustainability plans and achieve its future success, on and off the field."
Other Forest Green Rovers sponsors and partners include non-profit marine wildlife organisation Sea Shepherd, its bamboo-made kit supplier PlayerLayer, and Ecotricity,  Britain's greenest energy company which was founded by club chair Dale Vince.
TLT employs more than 120 partners and around 1,200 people across its offices in Bristol, London, Manchester, Belfast, Edinburgh and Glasgow and a specialist ship finance team in Greece.