West-based global engineering firm Renishaw has signed a year-long deal with Bristol's iconic music venue Colston Hall to sponsor an innovative new music programme at its incubator concert space The Lantern.
Under the partnership, employees of the Wotton-under-Edge firm, which makes hi-tech measuring devices used in a range of industries, will gain access to exclusive booking privileges, tickets and events at the venue. The partnership also seeks to engage Bristol's audiences with new and emerging artists in both music and comedy.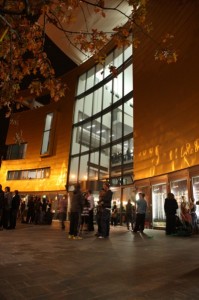 A new music programme to be featured at The Lantern will showcase the best in emerging music from the South West, across the UK and around the world.
Renishaw, which employs more than 3,300 people across the world, is already a major supporter of the arts and community groups in the Bristol area, including as a member of the Bristol International Balloon Fiesta 100 Club.
Renishaw head of communications Chris Pockett said the link-up was a natural move for the growing business as it has almost 450 people based in and around Bristol, many of whom are regular attendees at Colston Hall events, and a further 1,550 in the catchment area.
"We will definitely be looking to recruit more from the area so this is a great statement about the nature of our business, with membership of Colston Hall as an additional benefit of working with us."
Colston Hall chief executive Louise Mitchell added: "A key part of the development of Colston Hall in is to partner with leading businesses such as Renishaw.
"As an innovative and people-focused business, we share many values and their support plays a crucial part in developing our artistic programme, which in turn produces first-class entertainment for Renishaw staff and clients."