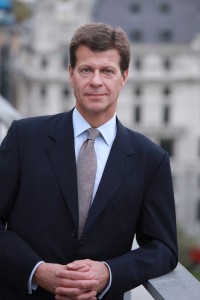 Property consultancy Colliers has been bought in a pre-packaged administration deal by Canadian majority shareholder FirstService Corporation – previously a 29.4% stakeholder.
London-based Colliers, which has an office in Bristol, initially confirmed that it was in talks with FirstService, a huge property services company, in January.
FirstService, which already owns 90% of Colliers International globally, has bought all the trading operations of Colliers International UK on a going concern basis.
Shares in Colliers UK, which has interests in Spain and Ireland, had lost about 80% of their value in the three months running up to FirstService's initial approach. Like rival property services group DTZ, which became the subject of a takeover bid that wiped out the value of its equity, the value of Colliers shares also plummeted.
However, today's deal ensures the future for Colliers International UK. The UK management team remains unchanged with Tony Horrell remaining as CEO of Colliers International UK & Ireland and as part of Colliers International's EMEA Board and International Governing Committee.
He said: "This deal means that we have recapitalised the UK business and have the financial might of FirstService behind us, who intend to invest further in our business, as well as the global strength and depth of Colliers International to call upon."
Pictured: Tony Horrell, CEO Colliers International UK