Bristol-based financial services provider Clifton Asset Management has made another acquisition as it accelerates its 'buy and build' strategy.
The addition of Stroud-based financial advisers Noble James Associates is the second since it secured substantial funding earlier this summer from Boost&Co for its takeover spree.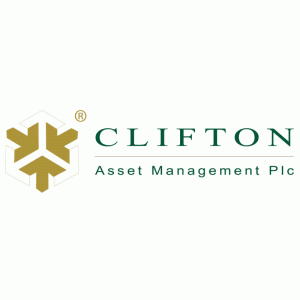 At the time Clifton, which one of the UK's largest providers of alternative business finance, said it was targeting four or five acquisitions by the end of this year.
Established in 1999, Noble James Associates is a highly experienced and well-respected team of independent financial advisers, with each of its advisers having 20-plus years of industry experience.
The acquisition, along with its team of three advisers and assets under management of £130m, takes Clifton's total assets under management to £970m.
The move comes hot on the heels of the acquisition of Aberdeen-based Burnett & Reid Wealth Management in July. That deal boosted Clifton's assets under by £180m.
The group's ambition is to lift that figure to £5bn within five years.
Under Clifton's 'buy and build' strategy, smaller advisory firms such as Noble James can quickly compete with larger rivals by gaining access to services and products under the Clifton umbrella – by either joining via acquisition or appointed representative status.
Clifton, based at Ham Green, adopted the strategy two years ago, taking over Shrewsbury-based Plan For Life Wealth Management the same year and adding Portsmouth-based Leonard Gold last year.
The funding from Boost&Co has enabled Clifton to take it to a new level this year.
Clifton group financial planning director Anthony Carty, pictured, said: "We are particularly thrilled to be working with the highly experienced team at Noble James.
"Their client focus and commitment to great outcomes mirrors our philosophy at Clifton. This latest acquisition also highlights that our planned acquisition strategy is on course and delivering value to clients as planned."
Noble James Associates personal finance director James Brown added: "During the process of deciding to sell the business we had talked to several other acquirers but in Clifton Asset Management we found a firm with the same ethics and ethos – where just doing the right job is so important.
"It's very hard to find the right people when it comes to making the final decision to sell, but we're very well matched with Clifton and in a strong position for future growth through continuing to provide an excellent service to our clients."
Fellow Noble James personal finance director Alistair Bidmead said the firm was particularly attracted by the resources that Clifton had to offer.
"The infrastructure and the staff will allow our adviser team to do what they do best rather than also trying to juggle multiple back-office tasks as they do at present.
"This can only be a win-win for our clients and our adviser team."
Clifton's core business is assisting owner-managers of small and medium-sized enterprises (SMEs) in the UK to raise business finance, mainly through the use of Small Self-Administered Pension Schemes (SSASs) and Self Invested Personal Pensions (SIPPs).
Full details of Boost&Co's funding for Clifton have not been disclosed.