Staff from national law firm Clarke Willmott's Bristol office have raised more than £20,000 by taking part in a 100-mile challenge from North Devon to the Clifton Suspension Bridge.
The 16-strong team of partners, lawyers, office staff and friends completed the gruelling three-day trek – called SWAY100 – over the bank holiday weekend, raising money for anti-slavery charity Unseen UK and muscular dystrophy charity Duchenne UK.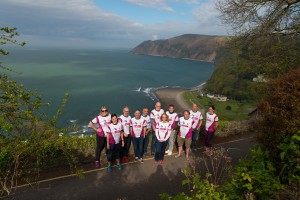 Duchenne UK holds a particularly strong place in the hearts of many Clarke Willmott staff following the diagnosis of partner Oliver Smedley's son with Duchenne Muscular Dystrophy (DMD).
The team decided they wanted to take on a fundraiser which would push them to the limits – and the idea for SWAY100 was born. The participants walked, jogged and ran 100-miles along the Samaritan's Way in three back-to-back ultra-marathons.
Clarke Willmott director of business development & marketing Martin Palmer, who organised SWAY100, said: "It is fantastic that we have managed to smash our target of £20,000, which means an incredible £10,000 each for Duchenne UK, our new office charity, and Unseen UK, our outgoing office charity.
"The weather was mostly kind to us and we took in some incredible views of Bristol, Bath, Somerset and Devon.
"The team came back with many aches, pains and injuries but it was so worth it for the funds and awareness raised.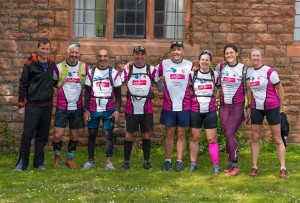 "Any pain experienced over the 100 miles was nothing compared to the challenges faced by victims of slavery or indeed the Smedley family and those facing a Duchenne diagnosis."
DMD occurs in childhood and almost always affects boys, who tend to be diagnosed before the age of five. There are around 2,500 patients in the UK and an estimated 300,000 sufferers worldwide.
Duchenne UK relies solely on charitable donations for their work in finding new treatments and a cure.
Unseen UK works to support the victims of slavery, trafficking and exploitation and effect change across local authorities, government, businesses and law enforcement.
Clarke Willmott CEO Stephen Rosser said: "We are so proud of the SWAY100 team, who trained hard and put themselves through the paces to complete this challenge.
"Duchenne UK is a charity which has become very close to our hearts recently and we have all been in awe of the Smedley family's resilience.
"The total raised by staff has reached the £20,000 target but is still creeping up and there is still time to support this worthwhile cause."
To donate to the SWAY100 team visit https://uk.virginmoneygiving.com/ClarkeWillmott-SWAY100