Up to 100 businesses in Bristol city centre – including high-profile bars and restaurants – are at risk of closure unless the government raises the threshold on one of its schemes to ease the economic impact of the coronavirus pandemic, according to a new campaign.
Called #RaiseTheBar, the national campaign is warning that many high streets are on the brink of collapse. It is calling on the government to expand the rateable value threshold for eligible businesses to access the £25,000 grant from £51,000 to £150,000.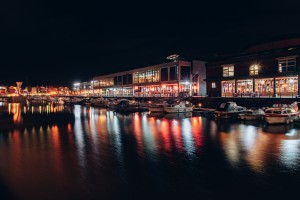 It says under the current Retail, Hospitality & Leisure Grant (RHLG) scheme nearly 55,000 businesses – from pubs to shops, restaurants, cafes, bars, hotels, galleries and gyms – have been left stranded without support.
Bristol City Centre Business Improvement District (BID) has joined the campaign along with a number of businesses behind some of the city's leading hospitality businesses.
These include including Hyde & Co, which owns a number of city centre outlets including the Milk Thistle 'speakeasy' on Colston Avenue, and The Assemblies Ltd, the firm behind the café/bar and live music venue No 1 Harbourside.
Both these popular and highly successful venues pay higher business rates as a result of their rateable values so are cut off from the financial support offered to smaller leisure and entertainment venues.
A 'discretionary fund' run by local authorities is only available to retail, hospitality and leisure businesses with a business rates value of up to £51,000.
BID operations director Keith Rundle, pictured, said: "The government has done a great deal to support business through this torrid time, and few are more affected than the retail, hospitality and leisure sector.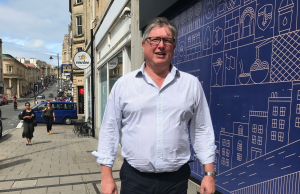 "This support simply doesn't go far enough if it means help is out of the reach of some of our most popular and successful venues – which have had no choice but to close their doors for an unknown and significant duration.
"Bristol's nightlife is one of the great things our city is famous for but it's now under threat like never before. Access to this grant could be the difference between opening again for everyone to enjoy once they can operate safely and closing for good, unable to survive the unprecedented financial battle brought about by Covid-19."
Jamie Tuck, partner in The Assemblies Ltd, said it felt as though business like his were stuck between a rock and a hard place.
"Firstly, we were given a rateable value and rates bill that is completely disproportionate to our level of trade and the nature of our business and now have the bitter pill of being excluded from the benefits that equivalent businesses in our area are benefiting from…it just seems so unfair," he said.
"If the 'bar was raised' we would have a much higher chance of survival! Let's hope the government is able to listen to the choir of independent businesses that this adversely affects."
Hyde & Co Group co-founder Nathan Lee added: "We have eight hospitality businesses operating from properties of differing rateable values. The government grants are a key part of the package to enable us to envisage a future for our businesses when this crisis has passed.
"Without them we may have just walked away, dealing a sizeable blow to the community, our network of suppliers and our 150 employees.
"It seems bizarre to me that our larger sites, that employ more staff and contribute more to the economy, are penalised by not qualifying for the grant. I am fully behind the campaign to raise the bar."
Originally set up by the BID in Croydon, South London, the campaign argues that access to the £25,000 will be the difference between survival and bankruptcy for many high street businesses. It has already attracted support from the public and scores of MPs.
The grant, the campaign argues, will enable businesses to mitigate some of the significant cashflow challenges, including rent, that furloughing does not address. Many businesses are not in a position to take on further debt or have serious misgivings about being able to survive the recovery while servicing additional unexpected loans.
Other pressures include paying suppliers, service charges and the cost associated with re-opening such as buying new stock as well as ongoing running costs.
For more information on the #RaiseTheBar campaign, visit https://raisethebarcampaign.com/