Bristol firms are being invited to join Children's Hospice South West's Business Club as it aims to raise £90,000 from the initiative to support it in helping make a difference to young people with life-limiting illnesses and their families.

The charity needs around £11m a year to run its three hospices – including Charlton Farm hospice at Wraxall, near Bristol – around 85% of which is raised through voluntary donations.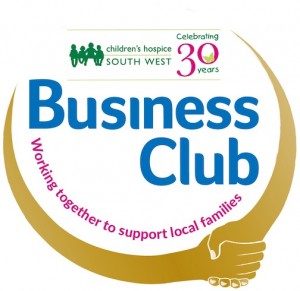 Children's Hospice South West (CHSW) set up its Business Club last year to mark its 30th anniversary. Some 100 businesses have already joined, each contributing £300 and, in return, getting opportunities to build connections, raise awareness of their company and, crucially, support the hospice.

Now it is seeking a further 300 businesses to join – 100 for each of its three hospices.

CHSW corporate partnerships fundraiser Amanda Gallagher, pictured below, said: "We were humbled by the initial response to the business club initiative and very quickly filled all 100 places.

"We launched the club at a time when everybody was concerned about the impact the pandemic was having.

"The business community was facing unprecedented challenges and people wanted to come together to seek innovative solutions to difficulties they were having.

"Now we are ready to build on that success, so for 2022, we have set the target of raising £90,000 to help the children and their families we care for."

Bristol-based specialist finance firm National Friendly Financial Solutions (NFFS) is one of the club's founding members having chosen CHSW as its charity of the year in 2020.

NFFS PR & strategic partnerships executive Kurtis Reece said: "Having CHSW as our charity of the year has meant we can talk to all our clients about the fantastic work done there and, as a result, raise the profile of the hospice.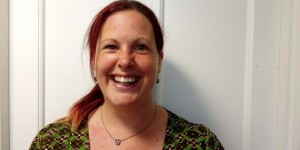 "NFFS has pledged to continue to help CHSW enlist a further 100 local businesses to join the Business Club in 2022 and grow its presence specifically in the areas its Charlton Farm hospice serves: Bristol, Bath, South Gloucestershire, West Wiltshire, and Somerset."

Business Club members initially met at virtual networking events but last November NFFS sponsored its first in-person event at Bristol concert venue St George's.

St George's chief executive Samir Savant, pictured below, said: "We were delighted to be able to host the Business Club event in partnership with NFFS.
"CHSW provides vital care for children and families, so we were honoured to hold its first in-person event here in our new, award-winning, space.

"St George's Bristol is a renowned venue for music and spoken word, but we also want to be seen as a natural partner for the community and for organisations who want to come together."
One firm to join the club last year was Bristol video production company Life Media.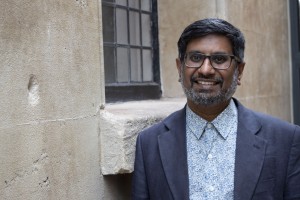 Its creative director Sunjay Singh said: "There are a number of different reasons for joining and the first is that it is such a great cause.

"Knowing the impact CHSW has on the local community makes joining a non-brainer. Why wouldn't you spend the amount of money you probably spend on coffee in a month on supporting this charity?

"The second reason to join is that it has given us fantastic opportunities to meet lots of like-minded businesses.

"These businesses share similar values, they know they have to invest in the local community, they are proactive and varied – something you don't find in other networking groups."

Amanda Gallagher added: "We are all aware of the economic impact of the pandemic and its long-term effects on the community, but CHSW has remained able to provide vital care to children and families and that's thanks to the continued support of the business community.

"There really is power in people coming together and we are inviting all businesses to join with us in 2022 to help us to continue to make the most of short and precious lives for many years to come."

Any company interested in becoming a CHSW Business Club member can visit www.chsw.org.uk/businessclub for more information or email Amanda.gallagher@chsw.org.uk

Established in 1868, National Friendly specialises in private medical insurance, guaranteed life assurance, assisted living insurance, savings and investments.

It has no shareholders and exists to serve the best interests of its 33,400 members. Its head office is on Bristol's Queen Square.