Bristol-based global executive search firm Granger Reis has promoted Esmeé Vermolen onto its board to drive its technology strategy and advance its progress to gaining coveted B Corp status as it continues to challenge the way the recruitment industry operates.
Esmeé, pictured, moves into the director role following 18 months as head of technology and innovation at the firm.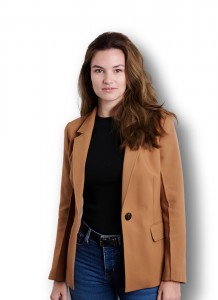 During that time she has been pivotal in creating systems that move away from outdated exec search models.
This investment will advance Granger Reis's ambition to get B Corp accreditation, which recognises firms that balance profit, people and planet, by widening the reach across a much wider talent pool to find leaders of tomorrow focused on sustainability, while also improving insight into wider market behaviours and requirements.
Founded in 2008 and now employing more than 40 people, Granger Reis has developed into one of the UK's leading international executive search firms and headhunters, specialising in infrastructure, real estate, natural resources, energy and industrial technologies.
Its cients include housebuilder Redrow, transport giant First Group and property developer Stanhope.
Esmeé, who in her new role is seen as the firm's 'chief technologist', said: "We have made huge strides away from the outdated 'old boys' network' way of doing things in the past few years, putting science at the heart of our thinking.
"Now, we're taking what we have learned to create a bespoke approach that amplifies impact for clients and the team alike.
"These are interesting times. We are all on a huge journey and it's exciting to be at the forefront of shaping executive search not just today but in 10 years from now." 
Esmeé, who is based in Rotterdam, joined Granger Reis from US-headquartered international executive search firm Heidrick & Struggles, where she was a market analyst. Prior to that she had a 10-year career in fashion.
Granger Reis managing partner Jamie Page said: "Esmeé's input has already helped us navigate the complex last 12 months in particular, as we look to the future and how we can influence change on the major issues of our time.
"Placing sustainability at the heart of all we do has galvanised the team and propelled us forward both strategically and practically.
"Esmeé's contribution on the board is a hugely exciting and important focus and we are looking forward to doing great things this year." 
Across the UK there are more than 950 businesses certified as B Corps employing nearly 46,500 people between them – with 20 in Bristol, giving the city the largest concentration of accredited firms outside London.