Bristol's standing as a centre for advanced manufacturing received a £65m boost today from Chancellor Philip Hammond in a move he said would put the city at the forefront of innovation in the sector.
The money will go to the National Composites Centre (NCC), Bristol's world-leading institution for composites research and development, pictured, which works with leading manufacturers on research into future industrial materials.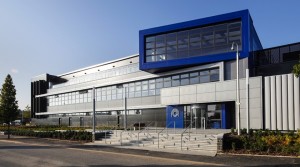 Its backers read like a who's-who of engineering excellence and include Bristol-based aerospace giants such as Airbus, Rolls-Royce and GKN – which are using the centre to develop new stronger and lighter materials for aircraft and engines – along with international groups such as 3M, Shell and Siemens.
The NCC, based on the Bristol & Bath Science Park at Emersons Green, is owned by the University of Bristol and forms part of the UK High Value Manufacturing Catapult. 
The £65m for the NCC is included in a £780m package announced by Mr Hammond today as part of the government's Modern Industrial Strategy and is aimed at expanding the catapult centres.
Other catapults cover key growth sectors for the UK such as offshore renewable energy, semiconductors and satellite technology. No details of how the NCC will spend the £65m funding were released today.
Mr Hammond said the catapult centres were fuelling innovation across the country and the new funding would back Britain's brightest talent – supporting work in hi-tech labs, cutting-edge factories and advanced training centres.
So far this had helped create hundreds of new products, he said, including more efficient wings for aeroplanes developed at the NCC as well as a portable pollution sensor that parents can attach to a child's buggy, cellular therapies to fight cancer and improve recovery of stroke victims and LED treatment for blindness.
"We are backing innovative British companies to grow and create jobs, as we build an economy fit for the future," he said.
"Today's £65m investment for the South West will support innovators across the region to create the technologies of the future and the better, highly-paid jobs we all want to see."
The catapult network brings together the best of UK business, science and engineering to work side by side in research and development to 'catapult' products from ideas to market. It helps remove barriers to growth, which often can include access to finance, inadequate facilities or skills shortages.
The High Value Manufacturing Catapult's long-term goal is to stimulate growth in the manufacturing sector and more than double the sector's contribution to UK GDP.
The £50m NCC opened in 2011 with a mission to rapidly deploy innovative and cost-effective composites, working with academics, engineers and training providers in industrial-scale research, technology and manufacturing facilities.