Key players in Bristol's night-time economy are being offered the chance to share their experiences and work together to promote the city's unique and inclusive nightlife.
They will gather on Monday evening at an event staged by Bristol@Night, the independent advisory panel featuring local people from pubs, bars, clubs, music, arts and cultural venues.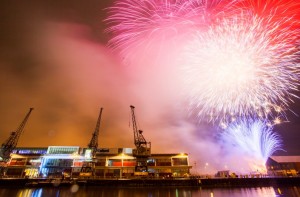 Bristol@Night was launched two years ago amid unprecedented challenges to the city's night-time economy, with entertainment venues in particular under threat from a new wave of residential developments being built in the city centre. In some cases, long-established venues were threatened with closure due to noise restrictions from developers.
With pressure on venues and other challenges around licensing and safety active concerns, the panel will host the event to capture views and expertise on future priorities for Bristol's night-time community.
Taking place at City Hall on Monday, February 10, between 6pm to 9pm, it is the second event of its kind since the panel was established.
To help Bristol learn from other cities and the national industry, the panel has invited London's Night Czar Amy Lamé and Michael Kill, chief executive of the Night Time Industries Association, to share their experiences and perspectives.
The evening will also celebrate local musical talent by including live performances.
Bristol@Night is chaired by Marti Burgess, a corporate partner in the Bristol office of national law firm Bevan Brittan, chair of St Pauls Carnival CIC and co-owner, with her family, of iconic Bristol nightclub Lakota.
Marti said: "Bristol's nightlife plays such a fundamental role in what makes our city special. I'm really looking forward to meeting up again with many of the people and organisations working so hard behind the scenes to make it the success it is.
"At the same time, there are undoubtedly challenges, but who better to address those challenges – and come up with potential solutions – than the people who face them regularly."
Bristol City Council cabinet member for spatial planning and city design, Cllr Nicola Beech, added: "Being involved in the night-time economy so actively is one of the privileges of my cabinet portfolio.
"There are so many elements that contribute towards a thriving night-time economy – from the venues nurturing local acts, to those ensuring people move around the city safely and smoothly – and the Bristol@Night panel is proving its worth in bringing those elements together to both celebrate success and to discuss and address shared issues."
She said Bristol@Night was a great example of the council's One City approach, which brings together a wide range of public, private, voluntary and third sector partners across the city with the shared aim of making Bristol fairer, healthier and more sustainable.
"I, like Marti, cannot wait for the event next week to focus on strengthening those relationships we are fostering and developing with individuals and businesses who contribute so significantly to Bristol's economy," she added.
Further information on the event can be found here
Pictured: Bristol Harbour Festival 2013. Photo by Chris Bahn