Bristol's Watershed media centre and digital marketing and events agency Duchess Media are among the businesses in the running for the first ShoutOut Radio Bristol Most Diverse Company Award.
They will line up against Bristol-based finance firm Hargreaves Lansdown, the university of Bristol and Virgin Airlines at the awards ceremony next month.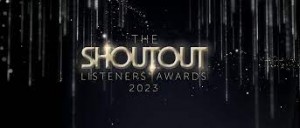 Bristol-based ShoutOut provides the LGBT community with radio and television content covering a wide range of subjects.
It has run its awards since 2010 and has introduced the Most Diverse Company Award this year to celebrate businesses that go above and beyond the legal requirements when it comes to the LGBT+ community.
Watershed, pictured, which last year celebrated its 40th birthday,  has a 'strong' rating from Arts Council England for its creative case for diversity and has focused time and resources over the past few years to develop authentic, welcoming spaces and facilities and engaging programming and partnerships to support the queer community.
These include striving to reflect, include and champion staff, artists and audiences from all backgrounds, ensuring that it is one of Bristol's most welcoming workplaces for everyone.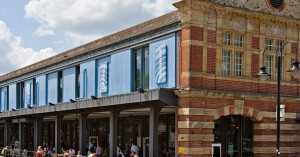 Watershed head of communications Louise Gardner said: "Thank you to ShoutOut Radio Bristol for this nomination. We are truly delighted that our commitment to inclusivity has been recognised.
"It is one of our key organisational values and we see it as both a social responsibility and a creative imperative, so we are thrilled to have been nominated in these awards."
Duchess Media specialises in event production, digital marketing, design, branding and animation for clients such as Bristol-based bar and restaurant group Hyde & Co, brewery and pub group Bristol Beer Factory and Cosy Club, part of Bristol café-bar chain Loungers.
Hargreaves Lansdown, which employs more than 1,700 people, values skills and experience, irrespective of age, and is focused on creating an inclusive workplace with equitable opportunities for all.
The ShoutOut Gold Awards will take place at the Old Market Assembly on 23 February.
Nominations close for categories based on listeners' votes close at midnight on 31 January. To vote, click here