Bristol digital entrepreneur Mark Mason has joined the leadership team of city-based research and development tax credit consultancy ForrestBrown to help it continue to grow.
He will also seek to improve access for tech firms to the high levels of tax relief they may be eligible to claim against their R&D spend.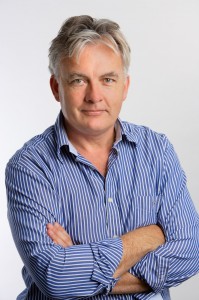 Mark, pictured, founder of award-winning mobile app developer Mubaloo and previously creative agency Mason Zimbler, joins ForrestBrown as executive chairman, where he will take an advisory role as an entrepreneur, business leader, marketer, technologist and mentor.
Mark's experience was recognised recently by UWE which awarded him an Honorary Degree of Doctor of Technology for his significant contribution to the field of mobile technology. He has also become a governor of the university.
The Government-backed R&D tax credit scheme, administered by HMRC, allows firms that create innovative products or services to claim up to 33% tax relief against their R&D investment.
Since ForrestBrown was established in 2013 it has helped clients, many of which operate in the digital space, claim more than £10m through the scheme.
Founder and managing director Simon Brown said: "Having the opportunity to work alongside Mark was a complete no-brainer for me. He has a great reputation as a successful entrepreneur in the UK's digital scene, after all he has 'been there and done it' himself.
"But for me personally, it is the compelling package of Mark's vast experience, his business instincts, his experience of the different stages of the business lifecycle, his network and his mentoring that is the compelling package that will enhance our leadership team."
Mark added: "Having worked with Simon and his team I've witnessed first-hand the transformative impact that ForrestBrown deliver for their clients. When Simon explained his company's proposition, the opportunity was immediately clear: innovative businesses need a risk free way to access the hugely valuable government incentives available to them.
"After speaking with other senior figures in the digital community, the lack of awareness of the potential benefits of R&D tax relief was staggering. ForrestBrown's ability to communicate the potential benefit in a clear and easily understandable way is what really makes it stand out."