Some of Bristol's best-known business figures have been recognised in the New Year's Honours list.
Peter Hargreaves, the co-founder of Bristol-based investment services provider Hargreaves Lansdown, has been awarded the CBE for services to business, innovation, financial services.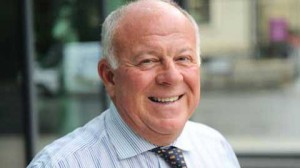 Don Cameron, founder of Bristol-based Cameron Balloons and figurehead for the city's burgeoning ballooning industry, has received the MBE for services to design and manufacturing.
Former boss of aerospace giant Airbus's Filton plant Iain Gray, now chief executive of the Technology Strategy Board, receives the CBE for services to science, technology and innovation.
Dr Solomon Fubara, former managing director of Bristol-based training and enterprise charity CEED and founder of the African Caribbean Chamber of Commerce, has been appointed MBE for services to the black and minority ethnic community.
Clive Wray, director of public service contracts at Business West, the Bristol-based business support and lobbying group, is awarded the OBE for services to small businesses and international trade. Mr Wray has been influential over many years in helping West firms break into export markets.
Ian Egginton-Metters, the assistant chief executive of the Bristol-based Federation of City Farms and Community Gardens, is also appointed OBE.
Clive Stephens, deputy director, large business service, for HM Revenue and Customs in Bristol receives the CBE for services to tax compliance for large businesses.
Graham Turner, chief executive, of North Somerset Council, has been awarded the MBE for services to local government.
According to the most recent Sunday Times Rich List, Mr Hargreaves, pictured above, has a personal fortune of more than £1.5bn, making the 67-year-old one of the UK's 50 wealthiest individuals.
He launched wealth managers Hargreaves Lansdown more than 30 years ago with Stephen Lansdown from a back bed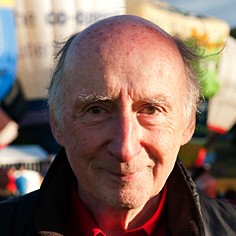 room. Today it is worth £2bn-plus and has a FTSE-100 listing. It employs more than 650 staff in its stylish Harbourside offices.
He stepped down as managing director in 2011 but remains an executive director, the company figurehead and major shareholder.
He has, for many years, been an outspoken critic of Bristol's political elite, often crossing swords publically with local politicians over the way they run the city.
Dr Cameron, 74, pictured right, launched his business from a basement flat in 1971. Today it is the world's largest balloon manufacturer. Mr Cameron was also co-founder of Bristol's iconic Balloon Fiesta.
Dr Fubara, 58, pictured below right, set up the African Caribbean Chamber of Commerce in 2006 and has been instrumental in helping and supporting the BME (black and minority ethnic) community to start up new businesses.
Formerly chief executive of Hampshire Business Development Agency, he is experienced in management, social and economic research and funding and development for small businesses.
He is currently non-executive director of CGI Solutions and a founder of the Savannah Development Association.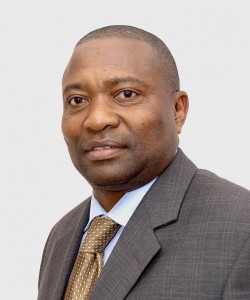 Mr Wray, pictured below left, has responsibility for the sustainable development and successful delivery of Business West's portfolio of publicly-funded, business support contracts relating to international trade, business growth, innovation and skills. Current contracts include international trade services for UKTI, ERDF-funded high -growth business support and Enterprise Europe Network services for the European Commission.
He started his career managing major engineering projects around the world but for the past 20 years has supported small business development through various senior roles within Business West.
Most recently he has focused on international trade, helping Business West develop its reputation as a provider of export advice and services. The organisation provides business support to around 6,000 businesses each year – 2,500 of them exporters.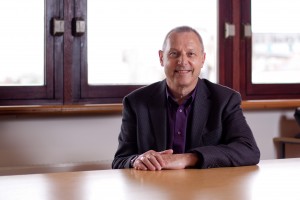 Business West managing director Phil Smith said: "I'm absolutely delighted that Clive has been recognised for his influential work. He has been instrumental in the running of the contracts for UK Trade and Investment (UKTI) and Enterprise Europe Network (EEN); his tireless dedication making a huge impact on the export activities of local businesses.
"Clive's innovative approach has enabled Business West to double the funding available to assist exporters in the region. He has spearheaded the development of several highly-successful ERDF and EU-funded international trade projects for the South West, totalling more than £14m in the past five years; money which has been used to enhance and complement Business West's support for exporters. All of us at Business West are very proud that Clive is to receive this well-deserved OBE."
Mr Wray added: "I've been privileged to work with many inspiring individuals and teams within Business West and UKTI and am absolutely delighted with this recognition of our achievements, both on a personal and company basis."
Mr Egginton-Metters has been involved with community farms and gardens since 1986. One of his many roles has been to bring together agricultural organisations to encourage children to experience farming and food production under the Access To Farms partnership. He helped establish the Growing Schools programme for hands-on learning, from which the Learning Outside the Classroom Manifesto has emerged, and the development of the School Farms Network.
He is developing opportunities for health, probation, police and education to make use of farming and gardening environments for therapeutic, social and economic benefits.