Bristol estate agency Alexander May has become the first in the city – and one of just a few in the UK – to be certified as carbon neutral.
The firm gained the accreditation by introducing a stringent carbon reduction strategy which led to more efficient energy use in its Clifton, Long Ashton and Southville branches while also offsetting the environment impact.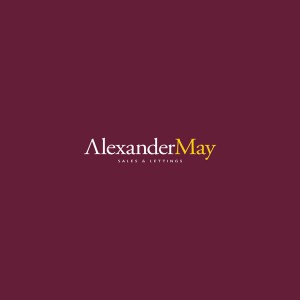 The strategy also helped Alexander May, which was established in 2008, make significant cost savings.
The firm worked with Newport-based environmental consultancy Greener Energy Futures, which calculated its carbon footprint and priority areas as well as facilitating a workshop to identify practical ways the business could get started with carbon reduction.
The achievement forms part of Alexander May's wider long-term environmental, social, and governance (ESG) commitment.
It has now introduced an ambitious target to become a net zero company by 2025 – five years ahead of the date Bristol City Council has set itself to achieve the same outcome.
Alexander May founding director Robert Mamuda, pictured, said he was extremely proud the firm had become a carbon neutral business.
"It is an important first step that is part of a long-term investment in what we seek to achieve in the coming years," he said. 
"But it nearly didn't happen. Like many observers, last year's COP26 was a real game-changer for me and the business itself for two key reasons.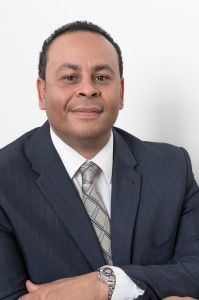 "First, I will freely admit that until this point my understanding and awareness of what climate change means was limited.
"The science that emanated during those two weeks in Glasgow last November had a profound impact on me personally. It served as a wake-up call of the need to act, and to do so fast.
"Second, it became clear that the scale and pace of change required to protect future generations from the worst effects of climate change cannot be the sole responsibility of governments and large-scale enterprises. They cannot do it alone.
"We can all bring about positive change no matter the size of business we are. So, we resolved to be part of the change needed. Inaction, we realised, has a cost."
The firm is also working in partnership with Bristol and Malawi-based charity Temwa Carbon Balance, which is fighting climate change by enabling businesses to offset their emissions through the restoration of carbon-rich forests.
This, in turn, helps restore local ecosystems in places like Malawi, creating better soil conditions for growing crops, pictured, improving food security and raising incomes.
Robert Mamuda added: "It all starts with educating our people and customers on how they can minimise their impact on the environment. 
"The strategy we have in place enables our employees to offset their personal carbon footprint, which is matched by the business.
"We also have an internal climate committee in place to help steer staff in the right direction and to develop new ideas on what else can be done to drive down their energy consumption and that of the business itself."
The estate agency also encourages its customers to consider the carbon footprint associated with selling or letting their property through such simple measures as having virtual, rather than physical, viewings."
Alexander May is now offering training and consultancy services to other Bristol businesses seeking to gain carbon neutrality.
Robert Mamuda added: "It is my hope that fellow estate agency firms, property developers and businesses from other areas of the local economy will rethink their choice of partners and suppliers in favour of those who are carbon neutral and more responsible.
"More important, that they are inspired to follow suit by taking action to become the change that is sorely needed to protect this and future generations from the worsening impact of climate change."