ForrestBrown, the Bristol-based specialist R&D tax credit consultancy that has grown into the largest of its kind in the UK, has expanded into London by opening an office in a landmark building in the heart of the City.
The move, which aims to boost its already strong links in London and the South East, comes eight months after the fast-growing firm was acquired leading US tax incentive business alliantgroup.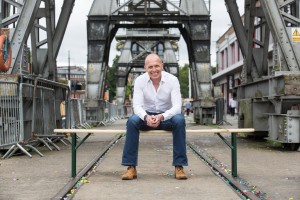 The fast-growing firm was formed in 2013 by managing director Simon Brown, pictured, who left the corporate world of the 'big four' accountancy firms after identifying an exciting opportunity for UK businesses.
It now employs more than 80 full-time staff, and average year-on-year revenue growth is over 90%. Its own success has been synonymous with that of its clients, securing at least £60m of funding for innovative businesses in the South West to date.
Simon Brown said: "We already have thousands of clients across the UK; expanding our presence in the capital will enable us to provide increased support to clients seeking consultancy specialist R&D tax credits and meet growing demand from businesses based in the South East.
"This news underlines our commitment to establishing ourselves as the premier provider of R&D tax credits in the UK and growing our team with over 50 new roles in 2019.  These talented individuals comprise chartered tax advisers, sector specialists, lawyers and ex-HMRC inspectors – all of whom are dedicated to helping innovative businesses to grow."
The London office is in Tower 42 on Old Broad Street – the fourth-tallest skyscraper in the City.