Bristol-based digital marketing agency Superb Digital has been praised by one of its clients, a Midlands-based vape kit and cannabis oil wholesaler, for helping it achieve triple-digit growth over two years.

Superb Digital began working with JM Wholesale in mid-2019, after JMW's CEO Logie Rajan approached the agency's managing director Paul Morris.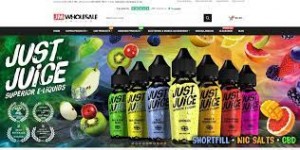 Since then a strategy of commercial search engine optimisation (SEO) work, website audits and content marketing at Leicester-based JMW has contributed to its dramatic rise in turnover, with sales more than doubling during the period and revenue from organic search traffic rising by 170%.

As a result, JMW has recently moved into new 50,000sqft premises on the edge of the city and is looking for 30 more staff to add to the current 43-strong workforce.

Paul, who has worked in the digital industry since 2000 and set up Superb Digital in 2014, knew working with JMW would be challenging as there are strict restrictions on advertising vaping and CBD (cannabidiol) products on Google Ads, Google Shopping and most major social media platforms.
"JM Wholesale started life in 2017 and Logie had already built a very successful business in a very short space of time, by any measure," he said.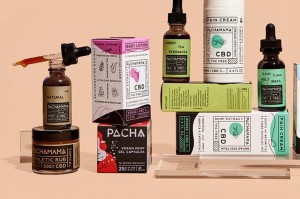 "However very little of the business's income was coming from organic search traffic and the company was missing out on significant potential revenue.

"So we had to rely solely on organic SEO, which meant demonstrating the expertise and authority of JM Wholesale by creating a comprehensive knowledge base of expert content and product information.

"We've optimised the website, implemented some quick differentials, helped with the design and user experience of the website, and deployed a thorough link building strategy."

Paul, pictured, right, with Superb Digital content director Joe Cox, said the agency was delighted with the results – and JMW now represented one of its best success stories to date.

"They've enjoyed a whopping 186% increase in organic search traffic on a website that was already doing really good business in this space, representing a huge increase in revenue for JM Wholesale," he added.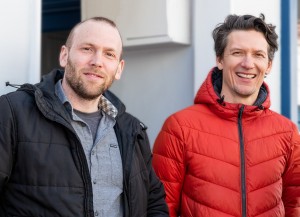 "This has in turn allowed Logie to expand his business and product selection, especially in the burgeoning CBD sector. It's great to see."

Logie said: "There's no doubt that the growth of the business comes off the back of changing attitudes – socially, culturally and medically. But still, Paul and the team at Superb Digital have done an amazing job for us.

"Our success story is thanks in no small part to their efforts. We've become the UK's largest wholesale supplier of vaping and CBD kit, supplying a huge number of physical and online shops.

"We're looking forward to continuing to ride the wave in this market and our digital marketing strategy is crucial to our ongoing growth."

Superb Digitals' success with JMW follows similar achievements with Bristol property sales and lettings agency Hopewell, which doubled its turnover in two years, and Oldbury-on-Severn based arcade gaming firm Bitcade, which grew revenue by 370% in 12 months. The agency has a team of six based at Spike Island.