Bristol-headquartered law firm TLT has advised Canadian investment management company Fengate Capital on the acquisition of two UK solar parks.
The sites – a 7.1MW park at Roanhead, Cumbria, and a 38MW park at Raventhorpe, Scunthorpe – are the first UK projects in Fengate Capital's renewable energy portfolio. Together they have the capacity to power more than 12,500 homes.
Fengate paid C$110m (£53m) for the two parks, which were developed by Kinetica Solar and WElink Energy.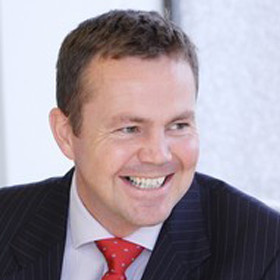 The TLT team was led by banking and finance partner Gary Roscoe and included corporate partner John Wood, construction partner Neel Mehta, real estate partner Maria Connolly, banking associate Peter Skeen, corporate solicitor Nicole Spurling and banking solicitor Ben Kumordzie.
Gary Roscoe, pictured, said: "In a sector that is facing challenging times, a deal of this size sends a clear message to investors that there are significant and viable opportunities in the UK's solar industry.
"We're delighted to have advised Fengate Capital on all aspects of the acquisition and bank financing process."
Fengate Capital vice president and project manager Mac Bell added: "To have completed our first acquisition of two renewable energy projects in the UK is fantastic. The specialist support provided by TLT proved invaluable in getting a complex acquisition and funding structure successfully completed."
Fengate has a portfolio of renewable energy projects in Ontario and British Columbia including solar, hydro and biomass facilities.