DigiLocal, the Bristol organisation supporting communities in running tech clubs for their young people, is seeking engineers to support the design of project guides for its clubs and workshops.
DigiLocal support 16 clubs across 12 communities aimed at eight to 14 year olds who do not have traditional access to careers in the hi-tech sector.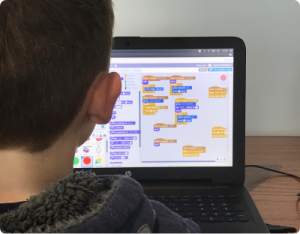 The clubs aim to show young people in the Bristol and Bath region how great engineers develop great products.
Now Bristol innovation hub Engine Shed has funded the development of new project guides in an effort to support young people from diverse backgrounds gain easier, more inclusive access to the tech community.
DigiLocal founder Dr John Bradford said: "We are looking forward to meeting engineers who can help us grow our offering to young people and create projects that are reflective of the diverse backgrounds in Bristol and Bath.
"This is a great opportunity for us to share our passion for tech with the next generation, and to build a more inclusive environment for young people."
A critical part of the workshop support role will include the development of high-quality project guides and game design exercises which young people will use to explore science, technology, engineering, and maths (STEM) disciplines.
More than 50 project guides from Code Club and other sources are currently used, but DigiLocal aims to provide young people with projects that reflect their diverse backgrounds and can showcase the great engineering talent in the region.
Engineers from all disciplines are invited to apply. DigiLocal will run an initial two-hour session as an introduction to Scratch, the kid-friendly code environment it uses, and offer the chance for collaborative work between engineers.
Following the two-hour session, there will be up to five hours required to complete the guide and test it out with the young people in a DigiLocal club. Original artwork will be commissioned to complement the code.
Engine Shed partnerships manager Lorraine Fairbanks, who has been running the Diverse Workforce for the Future programme, including Engine Shed on Tour, said: "It's so important that young people that are going to the 16 DigiLocal clubs across the West of England know that businesses need them.
"The Bristol & Bath area has a fantastically diverse pool of young people who we must include in the growth of the city region. We have funded this important work that DigiLocal are doing through our Enterprise Fund super project and hope the fantastic tech community we work with are able to support us in delivering this work."
The DigiLocal Engineers Workshop takes place at Engine Shed on July 19. For more information contact John Bradford at John.Bradford@hbb.org.uk