The staycation trend combined with a renewed taste for craft beer and quality pub food helped Bristol-based Butcombe achieve strong sales over the summer.
The craft brewery and pub group enjoyed a 52% increase in food sales and an 83% rise in income from its rooms over the past three months while it also benefitted from a boost from its free trade business.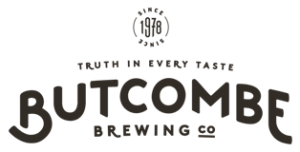 Parent company Channel Island-based beer, wine and pub group Liberation – which bought it four years ago – said Butcombe's drinks business had has far exceeded expectations since reopening after the series of Covid-related lockdowns.
It also said the 21 pubs acquired from Wiltshire brewer Wadworths last December had performed ahead of expectations since reopening.
The pubs, including the Badminton Arms at Coalpit Heath, extended Butcombe's portfolio across the South of England and into the West Midlands for the first time, adding 140 rooms and over 800 new covers to its estate.
Butcombe already owned 39 pubs around Bristol, Bath, Somerset and the Mendips, including The Bell in Stokes Croft, The Cottage Inn at Baltic Wharf and the Hatchett Inn on Frogmore Street and The Ostrich on Lower Guinea Street.
One of the former Wadworth's pubs – The Penny on Whiteladies Road in Clifton – has been converted to Butcombe's first taproom and renamed The Whitmore Tap, pictured, after Simon Whitmore, who founded the brewery in 1978.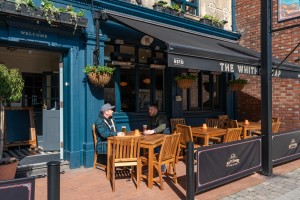 Overall Butcombe's pubs achieved a 26% increase in sales.
Liberation said the group's mergers and acquisitions strategy was now targeted primarily on UK food-led managed pubs with accommodation focused on the South West, including Butcombe's Bristol heartland, along with The Cotswolds and the South Coast.
The company said: "We have an investment strategy for each pub and have so far developed six of the acquired pubs.
"Pleasingly, the strong performance has been in both the developed sites and uninvested sites, reflecting the combined benefit of consumer demand and the strength of our food and drink offer."
The Butcombe drinks achieved a record number of recurring free trade customers per month at a record average spend per customer. Including the volumes achieved in the fast-growing third-party contract brewing and packaging business, overall volumes in Butcombe were up 11% led by keg volumes up 84% and bottled volumes up 41%.
CEO Jonathan Lawson said: "These 13 weeks see our largest sales volumes over the whole year so it is great to be delighting so many customers over such a critical period for us, with the quality of our food offer, our accommodation and our keg products making huge contributions to our growth."
But he added that in the longer term there were still many challenges for the sector and for us Liberation specifically, with recruitment and supply chain issues causing additional costs and lost opportunity.
"There are also headwinds to come in the future UK tax regime – we continue to lobby the government to convert the temporary VAT reliefs into a permanent reduction and to abolish the inequitable system of business rates."