Fast-growing Bristol craft brewery and pub chain Butcombe has added to its estate by snapping up two popular inns from a family-run group with its roots in the city.
The Northey Arms in Box, near Bath, and The Rising Sun in Backwell, North Somerset, have been acquired by Butcombe from Wiltshire group OHH Pub Company, which started in Bristol in  the 1980s.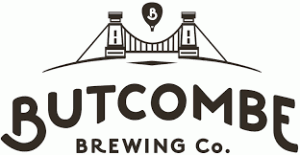 Butcombe said it would invest substantial capital into both pubs after incorporating them into its existing portfolio.
Butcombe was founded in 1978 by former managing director of Courage Western Simon Whitmore.
As well as its much-expanded brewery in Wrington, near Bristol, it operates a distribution and packaging facility in Polden, near Bridgwater.
Eighteen months ago it snapped up 21 hostelries across the South of England and the West Midlands from Wiltshire brewery and pub chain Wadworth, including The King's Arms in Melksham.
These have been added to the 39-strong pub estate it already owned in Bristol, Bath and Somerset, including  Whitmore Tap on Whiteladies Road, The Bell in Stokes Croft, The Cottage Inn at Baltic Wharf, the Hatchett Inn on Frogmore Street and The Ostrich on Lower Guinea Street.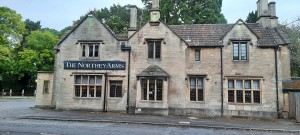 OHH Pub Company was launched in the early 1980s by David & Sally Warburton when they took over the Pride of the Forest on Unity Street, Old Market – now a bricked-up facade next to Gardiner Haskins' car park!
In 1984 they bought The Old House At Home in the Wiltshire village of Burton, near Castle Combe, turning it into an acclaimed food pub.
The couple's son Mark now runs the business with the support of his brother Matthew, with its latest venture being The Cow & Sow, an all-day contemporary chophouse on Bristol's Queen Square, which opened earlier this year. The sale of The Northey Arms, pictured above, and The Rising Sun leaves it with three outlets.
Jonathan Lawson, CEO of Butcombe's Channel Islands-based parent group Liberation, said: "These two new sites are a great fit for us, both geographically and operationally and they offer an exciting opportunity for us to deliver our award-winning food, drink and hospitality experience to locals and visitors alike.
"We look forward to welcoming the teams on board and working closely with them to implement our ambitious plans.
"Thanks to OHH Company, headed by Mark Warburton, they're both well established and popular local pubs with excellent reputations."
He said the acquisitions were in line with Butcombe Pubs & Inns' longer-term strategy to expand its presence throughout the West Country via the acquisition of high-quality, predominantly freehold pubs capable of supporting a premium, food-led offering with accommodation.