The private equity team at national law firm Foot Anstey, which has an office in Bristol, ended a successful 2022 by advising on another major cross-border acquisition.
The team supported fast-growing mid-market private equity firm Stanley Capital Partners (SCP) on its takeover of US specialist analytics firm Commonwealth Informatics by its portfolio company Qinecsa Solutions UK.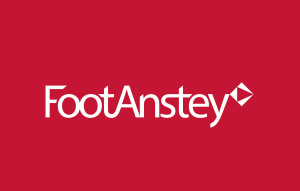 The acquisition of Massachusetts-based Commonwealth Informatics, a provider of cloud-based solutions that leverage advanced analytics to help clients improve drug safety, was the team's second for new client SCP last year.
Earlier in the year it had advised London-based SCP on its investment in a majority stake in French pharmaceutical group Laboratoire XO (Lab XO). Debt was provided by US lending giant Ares Management.
Following record activity in 2021, the team reported a busy 12 months last year, with an increase in international deals.
Other high-profile deals for the team during the year included supporting London IT security firm Integrity360, an August Equity portfolio company, on its acquisition of Caretower as part of its pan-European expansion plan. The transaction involved the acquisition of Caretower's UK and Bulgarian businesses.
It also advised Paris-headquartered L Catterton Europe, a leading global consumer-focused private equity firm, on the legal due diligence for its acquisition of a significant minority shareholding in Little Moons, the London-based premium ice-cream producer.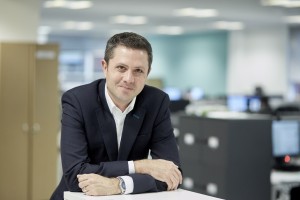 The team ended the year by co-ordinating cross-border legal advice for SCP and Qinecsa, a leading provider of pharmacovigilance services and technologies, on the Commonwealth Informatics deal, financial results of which have not been disclosed.
Foot Anstey head of corporate and private equity Matt Stoate, pictured, said: "SCP works in unison with its portfolio companies to bolster growth and we thoroughly enjoyed working collaboratively with all parties and our legal advisory team to ensure the delivery of the transaction was successful.
"We have a unique position in the market advising private equity houses and portfolio companies, which is a deep specialism for us.
"We very much look forward to continuing our relationship with SCP in the future."
He said the private equity team had recruited new talent in what had been a busy year while continuing to strengthen its relationships with a growing number of private equity houses and their portfolio companies.
"We are incredibly proud of our work in 2022, supporting many businesses to break international boundaries, accelerate growth and achieve their goals," he added.
"We have a really exciting 2023 ahead of us, with more internationally focused deals and transactions on the horizon."
The team specialises in advising private equity-backed portfolio companies execute bolt-on and buy-and-build investment propositions, as well as having a deep specialism in management advisory – the team has witnessed strong activity in both these key areas of specialism.
Matt was joined by senior associate Emma Clayton on the Commonwealth Informatics deal.