BYEP, the Bristol-based social enterprise dedicated to mentoring, enterprise training and inspiring young people, is calling on businesses to support it as it embarks on an ambitious five-year plan to support young people from the inner city.
The plan sets out key targets to support those who might find the idea of a successful career out of their reach by envisioning themselves in a successful career.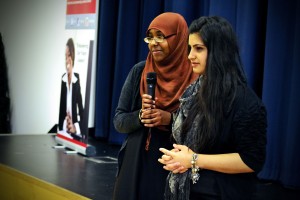 Office for National Statistics estimated show that up to 60% of children and young people from inner city Bristol communities are living in poverty. Youth unemployment is also two to three times higher in these areas.
BYEP was founded by Poku Osei, director and programme manager, with a background in business and careers advice.
Pictured: BYEP supports young people to nurture their enterprise ideas
BYEP started in 2010 when a team of volunteers researched and tested new ways of engaging young people from inner city Bristol.
Under the banner of Babbasa Youth Empowerment Projects (BYEP), initiatives were developed to support 16 to 25 year olds in pursuing their professional or entrepreneurial aspirations – closing gaps that can sometimes feel insurmountable to them.
Last year BYEP registered as a social enterprise and the team started work on an innovative development programme.
The five-year plan has underlying themes of professional mentoring and enterprise skills training, which include the creation of an enterprise incubation space and an integrated network of peer, mentor and organisational support for young people.
Poku said: "With limited resources the journey has been difficult but at the same time exciting. The most rewarding part is seeing young people thrive after an intervention, and I would like to thank all the wonderful people and volunteers who have supported BYEP thus far."
"The situation has undoubtedly left young people, with great potential, in the area despondent. Therefore with BYEP's unique ability to understand and adapt learning to suit their environment, we hope to inspire and support as many young people as possible with their professional ambitions, through our five-year plan."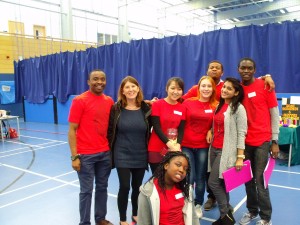 One of BYEP's key initiatives is its Ask About Me mentoring project. With support from the Bristol Mayor's Office and the Big Lottery, the project will use an annual dinner and networking event to bring together professionals and inner city young people.
Pictured: BYEP with UWE students to empower inner city young people
The forum will allow young people to secure professional mentors and hear about the different pathways to professional industries.
Alongside volunteers, and other professionals, the young people themselves contribute to the design and delivery of Ask About Me. Full details will be released closer to the event, which will take place on October 25 at the Holiday Inn, Cabot Circus.
Poku is working with media partners such BCFM and Ujima Radio to reward interested programme sponsors with an exciting brand awareness package.
He believes it will be a win-win partnership for any Bristol business thinking of getting involved.
"Corporate involvement in community activities can be one of the most valuable staff development experiences," he said.
"Also, some of the aspiring young people we engage would be an asset to any world class firm."