The government has been urged to give more details about how it intends to help struggling businesses with soaring energy bills a week after assurances its price guarantee plan for consumers would also apply to them.
Business West, the region's largest business group and the organisation behind Bristol Chamber of Commerce, welcomed the announcement made by Prime Minster Liz Truss seven days ago of support for firms.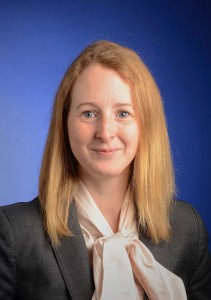 But with the latest figures showing inflation remaining close to a 40-year high of 9.9%, Business West called for clarification of the government's plans.
It said businesses had been under sustained pressure for more than a year, reflected in a squeeze on operating costs, with producer price inflation figures at record highs of 20.5% in the year to August. Yet ministers have so far failed to come up with a clear support package.
Business West policy manager Claire Ralph, pictured, said: "Business West welcomed the new government's energy price guarantee for households and the cap also applying to businesses and other non-domestic consumers of energy.
"But we are still waiting to see the detail of how this will function for businesses in our region who are facing unprecedented costs of doing business.
"Given the guarantee was supposed to be in place for 1 October, unless the government urgently publishes the detail businesses will be unable to plan their operations through the winter months."
She said Business West was concerned that the guarantee for businesses will only be in place for six month, which is far too short a time period unless the energy market returns to normal conditions by the spring.
"Otherwise, viable businesses will be in serious jeopardy if there is a cliff edge to the support," Ms Ralph added. "It remains a very worrying time for firms in the South West.
"We will publish detail to help businesses interpret what the guarantee means for them when we can."