Outsourced human resources consultancy The HR Dept is partnering with small business support specialist Cool Ventures to provide free advice under a regional business initiative.
The scheme, which runs until next March, provides a range of free business support to SMEs and individuals based in South Gloucestershire and Bath & North East Somerset needing help to grow or overcome challenges.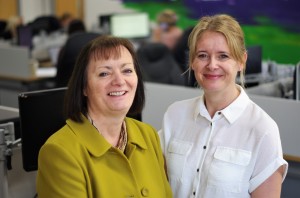 They can access up to 12 hours of expert training and advice through the project, which is fully funded by the West of England Combined Authority in partnership with local councils through the Universal Business Support Initiative.
After working with almost 1,500 local businesses as well as aspiring entrepreneurs and offering more than 9,000 hours of support in the past two years, Chipping Sodbury-based Cool Ventures found recruitment had become apparent as a major and common challenge.
Its managing director Sue Marchant recognised the need for a human resources offering within the spectrum of available support.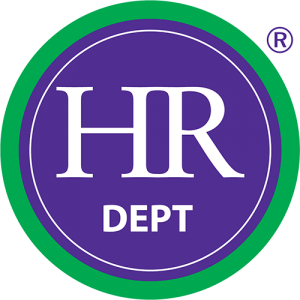 She selected Emersons Green-based The HR Dept Bristol, Bath and North Somerset, which specialises in providing outsourced, bespoke HR advice and support for SMEs, to partner with her company.
The service will offer up to 30 businesses three hours each of tailored, one-to-one support to help create policies and documents which make recruitment processes easier. 
The HR Dept Bristol, Bath and North Somerset supports more than 200 smaller businesses in its operational territory.
It is part of the Bristol-based HR Dept franchise network, which consists of 75 licensees providing services in more than 100 territories in the UK and Ireland for 6,000-plus businesses.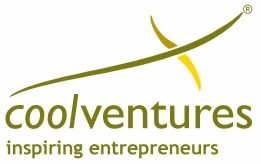 The HR Dept Bristol, Bath and North Somerset HR director Stacey Mead, pictured above, left, with Sue Marchant, said: "Even before the UK's more recent economic hardships, for a while now we've recognised recruitment as a major sticking point in the growth plans of smaller businesses.
"So from the creation of job descriptions and employment contracts to policies which protect jobs and avoid the risk of redundancies, there's so much which needs to be in place to enable businesses to take people on efficiently so they can develop and grow."
She said was incredibly hard to find good people who fit with a company's ambitions and culture. For smaller businesses in particular that could be a real problem.
"So we're of course more than happy to support Sue and her team in this partnership, providing really valuable support to businesses trying to make their first steps towards building and retaining effective teams," she added.
Cool Ventures was established 11 years ago with an aim of providing bespoke, high-quality and practical business advice to support the specific needs of local businesses.
Today it is one of the leading providers of business support for pre-starts and trading businesses in the West of England.
Sue Marchant said: "It's great to be working with Stacey and her colleagues on this important initiative to help local SMEs get off the ground and keep rising.
"We're grateful to the local authorities for placing their trust in us to deliver this service. The programme has been a great success since it started.
"Our training and support is delivered by a great team of business experts, supported by our amazing office based team who work tirelessly to ensure that everyone is looked after.
"The HR Dept is now a valuable addition to our offering – high-quality, experienced advice and practical support which is essential for the sustainable growth of any company."