Bristol mental health charity Off The Record (OTR) is calling on businesses to support the vital work it does helping the city's young people.
OTR Bristol provides support for 11 to 25-year-olds affected by mental health issues through a variety of projects, including drop-in hubs, workshops and outreach groups in the community.
Existing business sponsors include Bristol commercial law firm Meade King whose staff have raised a total of more than £7,500 for the charity over the past year.
Fundraising activities included a sponsored skydive, London Marathon run, Tough Mudder challenge, quiz night and bake-off competitions.
But OTR needs more sponsors like Meade King to help fund the essential services it provides to Bristol's young people, including a new project called Shameless which has been launched to address topics related to body image and how this affects their mental health.
OTR Bristol marketing, communications and digital manager Liam McKinnon said: "In 2018, Meade King kindly reached out to OTR Bristol to suggest a 'charity of the year' partnership in support of our work with mental health and wellbeing for young people across Bristol and South Gloucestershire.
"OTR has been so impressed with the ongoing communication and dedication demonstrated by Meade King, which even included three of its team joining OTR for a skydive.  
"In real terms, OTR is able to provide a counselling session to a young person for just £10, so the fundraising efforts here equate to over 700 counselling sessions. It's a fantastically encouraging example of how a community and corporate partnership can blossom to create new relationships and tangible outcomes for a charity.
"Because all of OTR's services are free for young people, we need more business sponsors like Meade King to ensure we can continue our important work."
Meade King's commercial property team partner Simon East added: "Our staff are delighted to have supported OTR as their charity for the year. It's vital that local businesses support the important work the charity does helping Bristol's young people through difficult times."
To discuss becoming a business sponsor of OTR Bristol contact Sylwia Korsak at sylwia@otrbristol.org.uk or on 0808 808 9120.
To find out more about OTR and how to make a donation visit www.otrbristol.org.uk or @otrbristol online
Pictured: Simon East of Meade King with OTR Bristol's Sylwia Korsak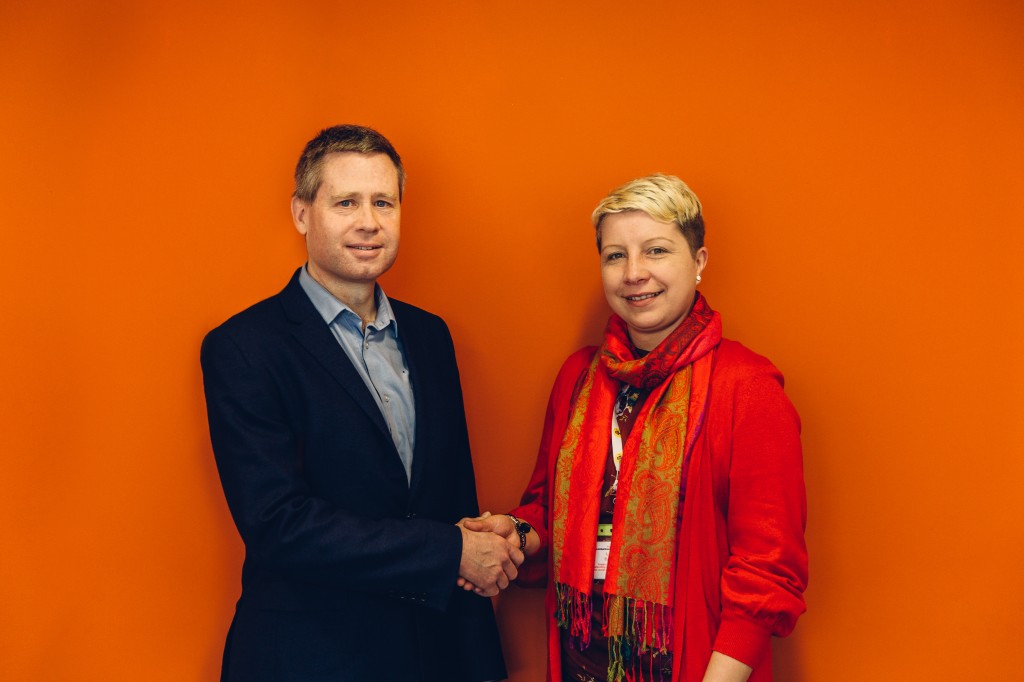 Simon East, a partner in