Teams from across the Bristol's business community will swap the workplace for the rugby field to try to raise money for Bristol Bears Community Foundation.
Staff from the Foundation – which supports communities across in the South West through programmes tackling education, participation, health, and inclusion – have teamed up with the Bristol-based team of design and build specialist Paramount to stage its biggest-ever annual fundraising tournament.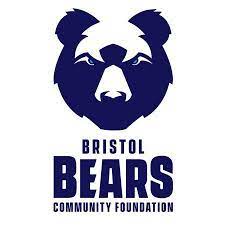 They are confident of building on the success of last year's Paramount Property Tag Rugby Tournament, when 150 players put commercial rivalries to one side to raise £3,000 for the Foundation at Cotham Park Rugby Club.
Some 36, mixed seven-a-side teams from across Bristol's property and construction, finance and legal, and business service sectors will line up to do battle for sporting glory.
The competition will kick off in March at Lockleaze Sports Centre and reach its climax under the floodlights of the Bears' Ashton Gate home ground.
Bristol Bears Community Foundation development manager Craig Capel said: "The money raised by our friends in the business world will support the valuable work we do across communities in the South West.
"This popular tournament is designed to be fun and inclusive first and foremost, but with a competitive edge and we're hoping that companies across the South West will join us to raise vital funds for a great cause.
"Every penny raised will help us make sure that the power of rugby is used to support the most disadvantaged members of our communities and engage children from the age of five to people as old as 103."
Paramount business development manager Sulli Gardner added: "There's a healthy rivalry across the South West business community and we know this will come to the fore in the name of the Bristol Bears Community Foundation.
"Our region is blessed with brilliantly talented businesspeople and it'll be great to see them show they can mix brains with brawn on a top sporting stage once the tournament gets under way.
"We're looking forward to a set of fantastic events, suitable for all levels of sporting ability, but also with everyone keen to show off their sporting prowess and to secure local bragging rights."
Each squad will have a total of 10 players, with teams made up of seven players. Two female players must be on the field at any one time.
Deadline for entries is 22February and heats will take place on:
March 16 – Property & construction

March 30 – Legal & finance

April 20 – Business services

May 3 – Finals
Food and drink will be available to competitors after each event.
Bristol Bears Community Foundation, a registered charity, works with more than 8,000 people from across the South West each year and is regularly recognised for its work on a national scale, winning numerous Parliamentary Awards since 2008.
Cardiff-headquartered fit-out, design and build specialist firm Paramount recently opened a new base on Bristol's Welsh Back to target further work in the city and across the South West as it aims to grow its turnover by 50% to £50m within three years.
To register for the Paramount Property Tag Rugby Tournament or for more information, email Sulli Gardner at register@paramountinteriors.com
Pictured below: Bears stars Reneeqa Bonner, Mollie Wilkinson and Rosie Inman helping kick off the Bristol Bears Foundation Tag Rugby Tournament at Ashton Gate with, from left, Paramount sales director Kevin Mashford, Foundation community development manager Craig Capel, Paramount commercial workplace lead Carly Willis (with rugby ball) and Paramount business development manager Sulli Gardner