Bristol business leaders today pledged to work with the city council when it adopts its new committee-led model after voters yesterday decided to abolish its directly elected mayor.
But privately many were anxious that the move could trigger a return to the days when the city suffered from poor leadership and had no real profile at national or international level.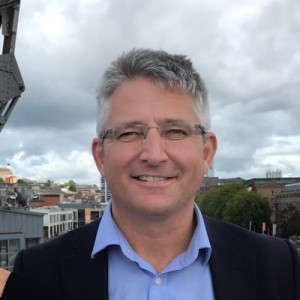 Despite its strong economy, Bristol was often viewed as punching below its weight compared to other English cities. 
The fact that the mayoral system is being scrapped at a time when no political party has overall control of the council has also alarmed some in the business community, who fear that vital decisions on major issues affecting the future of the city could get bogged down in political wrangling.
In yesterday's referendum, 56,113 people voted for a committee system and 38,439 to continue with an elected mayor on a turnout of 28.6%.
Bristol City Council said work would be carried out over the next two years to develop plans for the new arrangements.
The new system of governance will come in in May 2024, when the next mayoral election was due to be held. Current Labour Mayor Marvin Rees had already said he would not seek another term, having won in 2016 and last year.
Bristol Chamber of Commerce & Initiative Chief Executive James Durie, pictured above, said this afternoon: "Bristol had a choice to make yesterday and made it replacing the elected mayoral model system with the committee-led model.
"We resolved to back whatever the electorate decided and, as we have always done, we will work with the city and our city councillors to make Bristol as successful as possible for all its communities."
He said businesses recognised the importance of local government and strong accountable leadership for the city.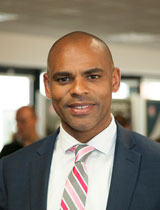 "At present businesses are having to focus hard on dealing with the impacts from rising inflation, supply chain disruption, major skills shortages, the need to decarbonise and ongoing impacts from the pandemic and Brexit in what is a challenging, fast-changing environment," he added.
"It's essential in the transition period to 2024 that the city stays focus on delivering the new homes, jobs, and investment for Bristol.
"Many of these challenges are long-term and our collective work to meet these will be helped by strong and accountable local leadership."
Many in Bristol's business community had backed the campaign launched in 2011 to get an elected mayor for the city.
That campaign, which was supported by many high-profile local Labour and Conservatives politicians, including the city's MPs, was also backed by the Conservative government.
Mayor Rees, pictured, said: "I've shared that I think the committee system is a very poor system.
"I hope I am wrong, because certainly the city faces all these challenges and the city needs a leadership that can lead it in the face of the challenges and opportunities."
Mary Page, the former Lib-Dem mayoral candidate who led the campaign to scrap the mayoral system, said the result proved that people turning out to vote could make a difference.
"Taking part in democracy is something we should think of as a real privilege – ordinary people like myself can make a really big difference if you just chose to believe in yourself," she said.
"There were people who believed in the message I had to give that it is our city – not just the mayor's. The future is bright. We all collectively promise we are going to make the best of this and make the committee system work for all."