Mandie Sewa has been appointed as head of business immigration at national law firm Clarke Willmott, joining as a partner working across its seven offices, including Bristol.
Mandie, pictured, has more than 19 years' experience in UK immigration and nationality law and in her new role she will head the Clarke Willmott's business immigration team.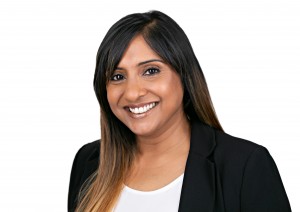 She is a member of the Immigration Law Practitioners' Association (ILPA) and a convenor for ILPA South. She has also been a trustee of Electronic Immigration Network (EIN) for several years.
She joins Clarke Willmott from London and Hampshire firm Moore Blatch, where she worked for just over two years. She has also for Davenport Solicitors, Reeds Solicitors, Blokh and Turpin & Miller.
Mandie, who has been ranked as a leading immigration lawyer by the respected Legal 500 directory, will assist individuals with a range of personal immigration matters but will concentrate on corporate issues, including employing non-EU nationals, Brexit implications and the prevention of illegal working.
She said: "I will be looking to build on the good work undertaken by Clarke Willmott in the last few years in this expanding area of the law.
"I will be working with international businesses looking to set up in the UK, advising organisations considering employing non-EU nationals and offering guidance in relation to all tiers of the Points-Based System.
"Having run a number of businesses in the past I have an understanding of the challenges faced by commercial enterprises when launching in the UK, or when seeking to hire or transfer personnel from abroad.
"I enjoy investing time getting to know clients, their goals and objectives so that I can deliver a comprehensive, tailor-made service to meet their specific needs."
Head of Clarke Willmott's employment and HR team, Kevin Jones, added: "We are delighted to have Mandie join us as a new partner and Head of our Business Immigration team.
"UK immigration law is a complicated and constantly changing area, so we are pleased to have Mandie's expertise on board to assist our clients."
As well as Bristol, Clarke Willmott also has offices in Birmingham, Cardiff, London, Manchester, Southampton and Taunton.