The government's energy support scheme for firms has been welcomed by business groups in Bristol as giving them vital breathing space in the face of soaring bills.
But Business West, the region's largest business group and the organisation behind Bristol Chamber of Commerce, urged ministers to provide more details of longer-term protection for vulnerable firms beyond the end of the six-month scheme.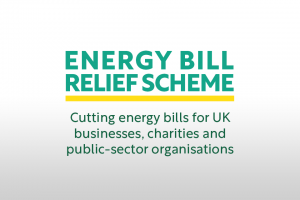 The Energy Bill Relief Scheme announced this morning by recently appointed Business Secretary Jacob Rees-Mogg provides an element of certainty on the unit prices that business customers can be charged by their utility providers – set at 21.1p per kilo watt hour (kWh) for electricity and 7.5p per kWh for gas.
No restriction has been announced to the standing charge element of non-domestic bills, which look to remain uncapped.
Business West policy manager Claire Ralph, pictured, said the support provided businesses vital breathing and planning space to manage cashflow and profitability through the winter months.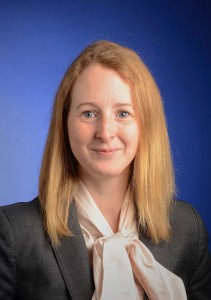 But she added: "Business West, on behalf of firms across the region, calls on early clarity of longer-term protection the government has promised for 'vulnerable' customers given the potential for a cliff edge on 1 April 2023 if this isn't well targeted."
She said Business West was relieved that firms that attempted to forestall escalating tariffs by locking into new fixed-term contracts since 1 April will be covered by the scheme at the same rates.
"Businesses don't need to do anything to qualify as the new rates will be applied by their utility providers via adjustments to their bills – providing timely relief to anxious firms," she added.
Business West has been urging the government to clarify its support for firms for several weeks, stressing that they have been under sustained pressure for more than a year, reflected in a squeeze on operating costs, with producer price inflation figures at record highs of 20.5% in the year to August. 
The FSB (Federation of Small Businesses) in the region had also been calling on the government to intervene as soon as possible on fears that many of its members would not survive the winter.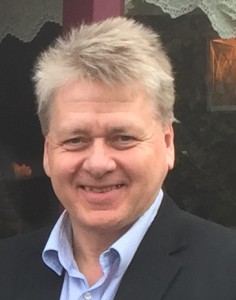 FSB development manager for Bristol, Bath and Gloucestershire, Sam Holliday, pictured, said: "It is indeed good to see that the government has listened to business in addressing the huge utility bills crisis that has threatened to derail the small business led, post-Covid recovery in the region but we hope this isn't the end of the story."
He said members had faced "eye-watering rises to bills" so the energy relief scheme was a step in the right direction.
The FSB was also pleased that there will be an early review to see how effective the support has been as it is concerned that it will not be enough to help everybody who needs it.
"Today's move will, however, at least provide some certainty in what is still a very uncertain business landscape and will hopefully save a number of local businesses who may otherwise have struggled to get through this winter," Mr Holliday added.
The Bristol Hoteliers Association (BHA), which represents 40 hotels in and around the city with around 4,000 rooms between them, also welcomed the move, saying it could mean savings on its members' monthly energy bills this winter of more than 40%.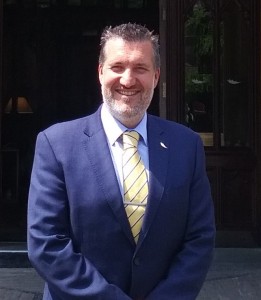 BHA chair Raphael Herzog, pictured, claimed some hotels had projected their October gas bill soaring from £10,000 to potentially £100,000. 
"Therefore, the government support is welcomed," he said, but added that six months was a fairly short time in business and, like Business West, the BHA also wanted assurances that more will be done to ensure members' commercial viability in the longer term.
Mr Herzog welcomed comments from the Prime Minister that further support to vulnerable sectors, such as hospitality, could come at the end of the six months.
"We welcome recognition of the particular difficulties that the hospitality industry has faced and wait with interest to see what longer-term support might emerge," he added.
Mr Herzog also renewed previous calls by the BHA for a government strategy to help the hospitality sector through the cost of living crisis, which had added 'insult to injury' in the aftermath of the effects of Brexit and the pandemic.
He repeated the BHA's long-standing plea for a reduced rate of VAT for hospitality and leisure businesses.
Bristol hotel occupancy rates last month were slightly lower than August last year, according to the BHA, except for hotels that serve the airport, which were boosted by people taking advantage of the end of pandemic restrictions to go abroad on holidays.
As a result, the organisation is seeking more government support to promote staycations and speed up the UK hospitality industry's recover.y