Bristol-based National Friendly, the specialist provider of insurance and care funding to the over-50s, has appointed Gavin Brooks to the role of business development manager.
The mutual society said the move was designed to continue to support its rapidly growing presence in the intermediary sector.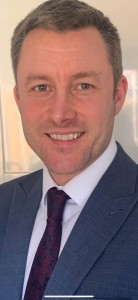 Gavin, pictured, has more than 15 years' experience in the industry, selling protection and general insurance products.
Having run a small brokerage, he has a unique market perspective, understanding the issues brokers face as well as the interests of providers.
Gavin said: "National Friendly is a rapidly growing force in the provision of specialist insurance products, such as its innovative solutions for later life care funding and it's over 50s life cover products, and I am looking forward to developing and growing that presence in this increasingly important market."
National Friendly head of sales & marketing Oliver Jones added: "Gavin's unique perspective, having worked for both providers and as broker, will give us invaluable strengths, as we move to grow our presence in the vital later life care funding and over 50s insurance markets.
"His experience of building business via our brokers is a key part of our business plan."
Established in 1868, National Friendly is a mutual society, specialising in offering the over 50s private medical insurance, social and adult care funding solutions, guaranteed life assurance and savings and investments.
Established in 1868, National Friendly specialises in private medical insurance, guaranteed life assurance, assisted living insurance, savings and investments.
It has no shareholders and exists to serve the best interests of its 33,400 members. Its head office is on Bristol's Queen Square.