Free one-to-one support to help potential entrepreneurs start and grow their own business is available from a new Business and Intellectual Property Centre opened in the city's Central Library.

The centre, which was officially opened by Mayor of Bristol Marvin Rees, is offering free resources, confidential one-to-one support, advice clinics and workshops. 

It is part of a growing national network of more than 100 regional and local library-based centres across the UK launched by the British Library.

Bristol City Council has been allocated almost £500,000 to establish a the centre following new funding last year to expand the network.

Bristol will also open three smaller centres at Southmead, Junction 3 and Knowle branch libraries next year.

The grant has funded specialist staff, building refurbishment at the Central Library and equipment, making available access to thousands of pounds worth of specialised business and market-research resources, databases and reports.

Cabinet member with responsibility for libraries Cllr Ellie King, pictured, said: "We know that Bristol is full of people with great ideas, and we want to help turn those ideas into a reality.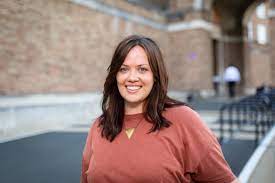 "Business and IP Centres can open up the path to entrepreneurship for anyone with a business idea, regardless of their background.

"The centre will be working in partnership with local business leaders and entrepreneurs to provide the best possible source of information and support to help get a small business off the ground and allow it to flourish.

"I am really excited that Bristol has become a part of this network, and I cannot wait to see what businesses are created."

The network has a notably strong track record of supporting people from all walks of life to start, protect and grow a successful business. In just three years it has:

supported the creation of over 12,000 new businesses

led to the creation of over 7,800 new jobs

created businesses twice as likely to succeed beyond three years
More than half of those using one of the centres to set up a business are women and a third are from under-represented ethnic backgrounds – more than triple the national averages for business ownership in the UK.

While each centre, including Bristol, is equipped with a core set of resources, such as up-to-date market research and business databases provided by the British Library, they are brought to life by a tailored and highly individual programme of events, workshops and one-to-ones, delivered in collaboration with local business leaders, role model entrepreneurs and community partners.

British Library chief librarian Liz Jolly said: "At their heart, libraries are trusted spaces with professional staff who have a mission to connect people with information. Our network harnesses the power of libraries, bringing in expertise from the local community to help people from all walks of life turn an idea into a successful business."
Pictured at the official opening of the BIPC at Bristol Central Library. From left: British Library BIPC national network manager David Gimson, Cllr Ellie King, Bristol City Council Library central services manager Frances Tout, Bristol City Council head of libraries Kate Murray, and Mayor of Bristol Marvin Rees. Photo by Bristol Design