A pledge made by Bristol-headquartered national law firm Burges Salmon to halve its greenhouse gas emissions by 2030 has gained official recognition.
The ambitious target by the firm, which employs more than 800 people across its offices in Bristol, Edinburgh and London, was submitted for assessment to the Science Based Targets initiative (SBTi), a partnership that includes the United Nations Global Compact and the World Wide Fund for Nature (WWF). 
Recognition by SBTi's target validation team means Burges Salmon has become one of 3,000 businesses and financial institutions across the world working with the partnership to reduce their emissions in line with climate science.
Burges Salmon's pledge is to reduce its absolute scope 1 and 2 greenhouse gas (GHG) emissions by 50% from a 2019 base year and to reduce absolute scope 3 GHG emissions by 50% within the same timeframe.
Scope 1 covers direct emissions from owned or controlled sources and scope 2 covers indirect emissions from the generation of electricity, steam, heating and cooling bought and used by the business, while scope 3 includes all other indirect emissions that occur in a company's supply chain.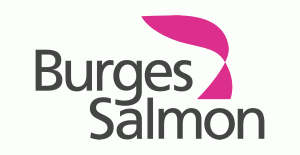 The scope 1 and 2 targets are in line with a 1.5°C trajectory, currently the most ambitious designation available through the SBTi process.
Latest climate science from the IPCC (Intergovernmental Panel on Climate Change) – the UN's 'code red for humanity' – shows limiting the global temperature rise to 1.5°C is still possible, although that is dangerously close to that threshold.
Burges Salmon said respect for the environment was integral to its responsible business commitments and part of stakeholder expectations.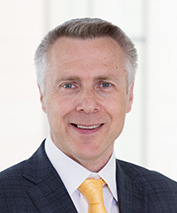 It describes itself as passionate about a net zero future, advocating for positive action and collaboration to make this a reality, having already pledged to become net zero by the end of 2026.
It has also partnered with conservation charity Trees for Life and is one of the founding members of the Net Zero Lawyers Alliance and Legal Sustainability Alliance.
Meanwhile, the firm's multi-sector teams deliver net zero legal work through market-leading expertise and experience in the key sectors that will need to come together to decarbonise including transport, energy, land & food and the built environment.
Burges Salmon managing partner Roger Bull, pictured, said: "Our decision to submit to the Science Based Target initiative is about recognising and responding to the needs of our environment, in line with the firm's belief that the scale of change required is huge wanting to help our clients rise to the challenge and benefit from the opportunities to capitalise on the technology, projects and investment that will flow into organisations addressing climate change.
"We are committed to an approach of emissions reduction first, use of renewables second and use of offsets as the last resort – we are therefore proud to have been deemed to be in conformance with the SBTi criteria and recommendations."