Legal website RollOnFriday has named Bristol-headquartered Burges Salmon as the country's best law firm to work at for the second year in a row – with one employee praising it for being "run by humans  . . . not psychopaths".
It also won the title in 2017 having been joint winner the previous year.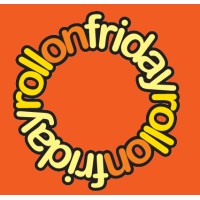 Anyone working at a law firm – from a partner to a PA and from its paralegals to the IT team – can take part in RollOnFriday's annual poll.
The website, regarded as the leading provider of news and views on the UK legal sector, describes the exercise as the most comprehensive survey of law firm satisfaction of its kind.
Those taking part are encouraged to air their views on their firm's pay, career development, management, culture, work/life balance, and office amenities.
This year more than 650 Burges Salmon staff completed the questionnaire – with the firm achieving an overall score of 87%.
The firm's culture was the highest rated category, with a score of 92%. Among words used to describe Burges Salmon's people was 'friendly', which according to RollOnFriday cropped up again and again to.
Many staff expressed the view that there was "no obvious sense of hierarchy", with one trainee observing "I've yet to work in a team that wasn't lovely, which hasn't helped me in narrowing down my qualification decision."
A senior solicitor said the firm was "decent for those of us with young families" while another lawyer commented that it was "run by humans for humans (and not by psychopaths for people that will one day themselves become psychopaths)".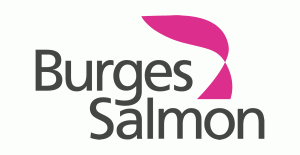 Other comments included "management decisions are made after consulting with staff and with people in mind" and "management is very much interested in its employees' views. When ideas are put forward, management listen…it genuinely feels like our opinion matters".
Burges Salmon staff were generally happy with career development opportunities at the firm, said RollOnFriday.
It quoted a senior lawyer as saying: "My appraisal is very much 'where can we get you next and how can we help' rather than the list of 'here's the things you did wrong this year' from my previous Silver circle firm. There are so many training sessions, coaching sessions, mentoring opportunities – everyone really wants you to succeed."
Burges Salmon, which employs around 800 people in its Bristol HQ and London and Edinburgh offices, said with two thirds of the firm participating in this year's survey, respondents had the opportunity to rate how satisfied they are with their career development, pay, management, work/life balance and their firm's culture.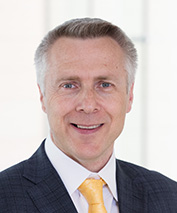 It said topping the ranking for the second year in a row emphasised the firm's unique and positive culture.
Last year the poll attracted responses from staff at 61 firms, including Bristol firms Osborne Clarke, which shared fourth place with national firm Mills & Reeve, Clarke Wilmott, in seventh place, and DAC Beachcroft in eighth.
This year's full rankings will not be unveiled by RollOnFriday until next week, although it did say today that more than 7,500 lawyers and non-fee-earners across the UK had participated in this year's satisfaction survey.
A delighted Burges Salmon managing partner Roger Bull, pictured, said to top the poll for the second year in a row was "simply fantastic".
He added: "This win really does highlight the strength of our positive culture, given that the results are based purely on our people's individual views of the firm.
"We are immensely proud of this achievement. I believe it reflects the commitment and passion that our people have for our clients, for supporting each other and for the culture of the firm.
"At Burges Salmon, our purpose is to ensure that our clients, our people and our wider communities continue to flourish.
"A culture of fairness and support runs through the heart of our business and that's why we're so proud to be crowned as the best law firm to work at in the UK for the second year in a row."