A cross-firm team from Bristol-headquartered national law firm Burges Salmon has advised Walsall FC on its acquisition of the freehold of its Poundland Bescot Stadium in a move described as a landmark deal for the League Two club.
The transaction, which includes some adjoining land, follows the takeover of a majority stake in the club by American sports investment firm Trivela Group, on which it was advised by Burges Salmon's corporate finance team. 
The deal to buy the stadium, pictured, involved both debt and equity funding, with the debt financing being provided by First Southern National Bank in the US and the additional equity being provided by the Trivela Group.
The Burges Salmon team advising on the purchase was led by Rachael Ruane, Ross Polkinghorne and Dominic Davis.
Rachael Ruane, pictured, said: "We are really delighted to have advised Walsall Football Club on this transaction and look forward to supporting Trivela and Walsall FC with their future plans."
Walsall FC co-chairman and Trivela Group managing director Ben Boycott added: "It was a pleasure once again to work with the experienced, skilful and pragmatic team at Burges Salmon for the completion of WFC's property acquisition.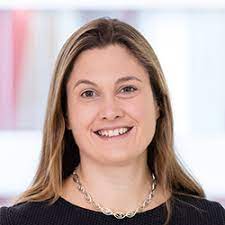 "They have now guided us as a foreign investment firm through two fairly complex transactions in the UK, including the acquisition of the club and the club's acquisition of the property, with multiple different sources of capital and several parties involved.
"They provided sound counsel and a steady hand throughout a complex process, and I look forward to continuing to work with them on future transactions."
When it acquired its majority stake in Walsall FC from previous owner Leigh Pomlett last year Trivela Group promised to provide additional debt and equity financing to buy the 11,300-capacity stadium within three years.
Mr Boycott said the deal was a landmark day in the life of the club.
"The club owns its own stadium after decades of tenancy and its home for the future in the town is secure," he said.
"The club owes a debt of gratitude to its supporters, who have ultimately made this moment possible. They have stood behind this club throughout high points and low points on the pitch, multiple ownership changes, a global pandemic and, of course, uncertainty around the stadium.  Today, they can finally say that their club has a permanent home."
Leigh Pomlett added: "As a lifelong supporter of the club, I can honestly say that today is one of the most important occasions in recent memory."