Bristol-headquartered national law firm Burges Salmon has advised pioneering aviation fuel producer Firefly on its £5m equity investment from Wizz Air in a move the airline claims has the potential to save 1.5m tonnes of CO2.
Budapest-headquartered Wizz Air, which describes itself as the fastest-growing European ultra low cost airline, said the investment represented the latest milestone in its broader sustainability strategy, including an "ambitious fleet renewal plan".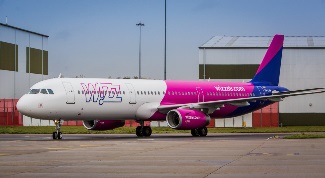 The airline operates a fleet of 180 Airbus A320 and A321 aircraft, more than half of them using Airbus's 'neo' (new engine option) fuel-efficient technology.
Firefly, which is based at Berkeley, Gloucestershire, specialises in a process that converts sewage sludge, a low-value waste product available in large quantities, into sustainable aviation fuel (SAF)
More than 57m tonnes of sewage sludge are produced in the UK each year, with the potential to produce 250,000 tonnes of SAF.
Firefly's SAF, which will be independently certified against the leading sustainability standard, is projected to deliver a 90% reduction in greenhouse gas emissions compared to fossil jet fuel on a life cycle basis. Firefly aims to have its first commercial plant operating within the next five years.
Wizz Air said its investment in Firefly would further strengthen its position as an industry leader in sustainability and drive its commitment to reducing its carbon emissions per passenger/km by 25% by 2030.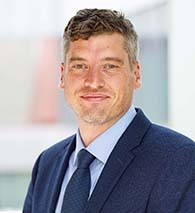 For Burges Salmon, the deal was a perfect example of the value of the firm's ability to bring together its extensive net zero expertise – in this case its decarbonised transport experience and its history of working on significant waste to fuel projects – with its corporate capabilities and track record in helping businesses developing transformative clean technologies to raise capital from institutional and corporate investors.
The firm's team advising on the deal included partner Alex Lloyd, pictured, and solicitor Elena Kaltsas, from the its corporate group, along with projects team members partner Nick Churchward and director Emma Andrews.
Firefly Green Fuels CEO James Hygate said: "We are very grateful to Burges Salmon for steering our team through what was a complex and demanding transaction and helping us establish this exciting partnership with Wizz Air.
"The investment will accelerate the commercialisation of our game-changing Firefly process, with the binding offtake agreement saving a staggering 1.5m tonnes of carbon emissions. Firefly will facilitate a step change towards the future of air travel."
Alex Lloyd added: "This is a milestone investment for Firefly and we are proud to have been able to play our part in enabling this really exciting and important aviation sector deal."