The corporate team at Bristol-headquartered law firm Burges Salmon has advised specialist IT and digital training company Firebrand Training on its acquisition by BPP Education Group, the global leader in professional and vocational education.
The partnership will provide valuable growth opportunities for both firms and create revenue synergies to support their growth strategies.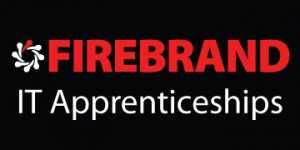 The Burges Salmon team advising on the deal was led by corporate director Tim Roberts with support from corporate partners Richard Spink and Nigel Watson, corporate solicitors Sophie Potter and Elena Visser, tax team members Ian Carnochan (partner) and Claire Withers (solicitor) and Pip Galland (senior associate) in the employment team.
Established in 2001, London-based Firebrand Training supplies accelerated technical skills training in the form of IT certifications, IT apprenticeships, and intensive IT skills bootcamps.
BPP's support and commitment will allow it to fast-track its growth trajectory, while investing in improving quality, customer experience, and expanding its offering to serve the growing demands of learners and companies for specialist IT skills and training. 
Following this transaction – financial details of which have not been disclosed – Firebrand will continue to run as an independent business, under the leadership and management of its existing teams.
BPP will work with Firebrand to share best practice and extend the opportunities available to Firebrand as a member of the BPP Education Group.
Firebrand co-CEO Rob Chapman said: "The team at Burges Salmon have been incredible throughout.
"They've worked tirelessly on our behalf, shepherded us through the process, explained everything and most importantly negotiated the best possible outcome. I really cannot recommend them more highly."
Tim Roberts, pictured, added: "We are proud to have worked closely in collaboration with the Firebrand team to help it become part of the BPP Education Group and play our part in creating this exciting new partnership."
BPP Education Group, which was launched more than 45 years ago, provides education and training in law, business, finance, accountancy, banking, technology, psychology, and nursing both through relationships with corporates and directly to consumers across test preparation, university, apprenticeship and professional development.