The heat networks practice at Bristol-headquartered national law firm Burges Salmon has been strengthened with the appointment this week of Charles Robson as a partner.
Charles, pictured, arrives from the Bristol office of transatlantic lawyers Womble Bond Dickinson, where he led the firm's heat networks practice, having joined the firm (then Bond Pearce) in 2008. Prior to that he worked at global law firm Lovells.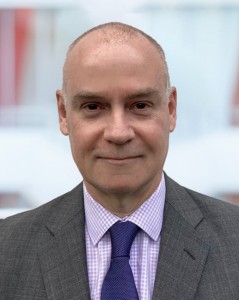 At Burges Salmon he will lead the heat networks practice – part of its energy practice – working with partner James Horton.
Charles specialises in developing and financing infrastructure projects, advising project sponsors, lenders and public sector authorities on structuring, risk allocation and bankability aspects of schemes across a broad range of sectors, including low carbon energy.
In addition to primary market work, Charles also advises on the acquisition and disposal of interests in project assets and on re-financings.
He said: "Burges Salmon's energy practice is very highly regarded right across the UK in energy and decarbonisation projects, with an impressive and diverse range of clients.
"There is a big challenge ahead for the UK to decarbonise heat and I'm delighted to be part of Burges Salmon's team advising clients on heat network projects and delivering the UK's net zero ambitions."
Burges Salmon energy and utilities team partner Nick Churchward added: "Charles is a hugely experienced energy lawyer with an excellent track record and reputation in advising on district heating projects and we're delighted that he has decided to join us."
Heat networks, also known as district heating, are a vital part of the UK's plan to reduce carbon. They distribute heat to public buildings, shops, offices, hospitals, universities and homes from a central source via a system of insulated pipes.
By supplying multiple buildings, they avoid the need for individual boilers or electric heaters in every building ad in high-density urban areas are often the lowest cost, low carbon heating option.
Burges Salmon, which employs 800 people in its Bristol HQ and London and Edinburgh offices, has set itself a target of halving total greenhouse gas emissions by 2030 against a 2019 baseline.
Its ongoing commitment to the environment and to taking positive action on climate change has earned it a number of accolades, most recently the Impact on Climate Award for its pensions team at the inaugural Pension Management Institute Pinnacle Awards.