A strong commitment to improving the environmental sustainability of its operations and activities has earned the Bristol-headquartered national law firm Burges Salmon a major award.
The firm topped the Sustainability category at the LexisNexis Legal Awards 2022, which recognise and celebrate excellence and innovation across the legal sector. 

The awards, launched in 2013, attract an increasing number of high calibre entrants each year.
Burges Salmon, which employs 800 people in its Bristol HQ and London and Edinburgh offices, said its triumph in the Sustainability category reflected its work in acting for an environmentally sustainable future that positively impacted the community.
As a founding member of the Legal Sustainability Alliance, Burges Salmon has been championing environmental improvements across the firm and in the legal sector for many years.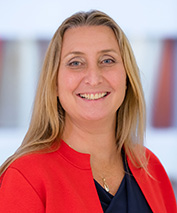 That has included taking a series of progressive actions, including the pursuit of year-on-year energy reductions and efficiency gains, the adoption of carbon-free energy sources and investment in accredited carbon offsetting for residual emissions as a last resort. 
The firm has made its own commitment to be net zero by the end of 2026.
At the same time, it has continued to cement its reputation as a well-respected leader for legal advice in environmental and low-carbon projects, establishing a net zero services cross-sector team to assist its clients in driving decarbonisation in the key sectors of energy, transport, the built environment and land use and food production.
Burges Salmon head of corporate responsibility Kirsty Green-Mann, pictured, said: "Winning in this category at the LexisNexis Legal Awards 2022 cements our efforts for championing environmental sustainability even further.
"It is fantastic to receive our Award for Sustainability – knowing that we were judged by some of the leading voices in our profession made it particularly meaningful."