Citywealth, the magazine for private wealth management professionals, has named Bristol-headquartered national law firm Burges Salmon as a finalist in both its annual Magic Circle and Powerwomen awards.
Burges Salmon's private wealth team is shortlisted in the Law Firm of the Year – London category in the 2020 Magic Circle Awards in recognition of its the expertise.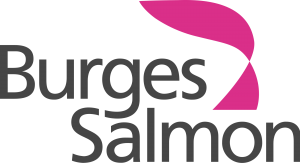 The awards celebrate the best advisers and managers in the private wealth sector across the world with the shortlist decided by a judging panel of 10 global industry experts.
The shortlisting in the Company of the Year – Female Leadership (large, institutional) title in the Powerwomen Awards highlights Burges Salmon's commitment to supporting diversity and the female leaders of today and tomorrow.
These awards, now in their seventh year, aim to create a platform for best practice and positive social influence.
Burges Salmon partner Beatrice Puoti, pictured, who heads the firm's private wealth team, said: "Our nominations recognise the firm's far-reaching legal expertise in the sector and our well-established reputation among our strong client base in the capital, along with the emphasis we place on championing women in wealth."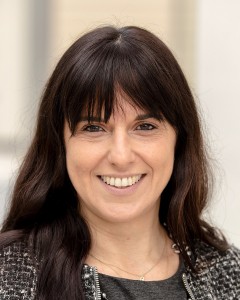 Citywealth will host gala dinners to celebrate the winners of both awards programmes in March for the Powerwomen Awards and May for the Magic Circle Awards.
Beatrice Puoti was recently named among the 50 Most Influential 2020 by eprivateclient, the leading online news service for private client practitioners.
The table recognises and promotes the leading advisers providing private wealth advice to clients globally. It also showcases the breadth and depth of talent at the forefront of the private client professions, including accountancy, legal, trust and family law.
Beatrice's primary focus is on international tax, trusts and estate planning for UK and non-UK resident and domiciled clients. Burges Salmon said she had significantly contributed to the development of the firm's European tax and trust practice with a particular expertise on Italian issues.
Burges Salmon has also been nominated in the Law Firm of the Year category at the Pensions Age Awards 2020 in recognition of the firm's specialist expertise in the sector.
The awards celebrate excellence across the UK pensions industry, recognising both schemes and providers that have continued to thrive in a challenging economic climate. Winners will be announced at a gala dinner on February 27.
Burges Salmon partner and head of its pension practice Richard Knight said: "As one of the largest teams in the UK with more than 750 private and public sector clients, it's fantastic to be recognised for the expert pensions legal advice we have built a strong reputation for delivering."