The corporate team at Bristol-headquartered national law firm Burges Salmon has advised on an $18m (£14.8m) fundraising for a fast-growing virtual reality (VR) training business used by some of the world's biggest companies.
London-based Gemba helps global enterprises such as Philips, Pfizer, Nike, Coca-Cola, Caterpillar, Johnson & Johnson and Dell train their workforces across multiple sites through highly immersive learning programmes, simulated factory walks and live training events. 
These masterclasses are designed to be as life-like as possible, with all participants having their own avatar.
As a result, its proprietary VR offering combining software, content and service has become the go-to learning platform.
Now New York-based investor Parkway Venture Capital has backed Gemba's vision with its $18m Series A investment, which values it at $60m.
With Parkway's backing, Gemba will continue its mission to make the ultimate training tool for the 21st-century enterprise.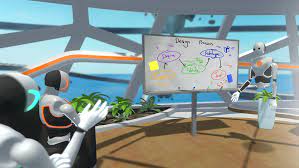 The investment will also accelerate its growth and help fund its expansion into North America, where it aims to hire and train more staff them and carry out further research to push the boundaries of what can be done in the Metaverse.
The deal is the latest completed by Burges Salmon's corporate team, which has a strong track record of advising on the latest technologies and their real-world market applications.
The Burges Salmon team advising on the deal was led by partner Richard Spink, alongside associates Niall Mackle and Chris Doherty.
Richard Spink, pictured, described the fundraising as a "hugely exciting development" in Gemba's growth as a business assisting global enterprises to train workforces through highly immersive learning programmes.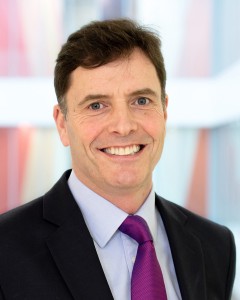 "Through advising on the latest technologies, we help clients deliver innovative and flexible business models that are revolutionising the way technology is delivered and consumed," he said.
Gemba CEO Nathan Robinson added: "We are grateful to Richard, Niall and Chris for the support they provided throughout this significant transaction.
"They were really responsive and pragmatic, helping us navigate through the complexities of a major investment round.
"Gemba is an impactful solution to the biggest challenge faced by transformational leaders and this milestone funding is vital in order to propel the company forwards."
Burges Salmon, which employs around 1,000 people in its Bristol HQ and London and Edinburgh offices, advises technology businesses as they innovate, grow and defend their position, covering the full range of existing and emerging technologies and technology solutions.